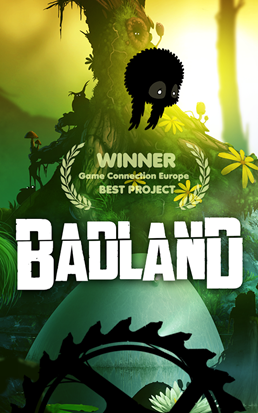 BADLAND is an multiple award-winning atmospheric side-scrolling action adventure located in a gorgeous forest full of various inhabitants, trees and flowers. Although the forest looks like it's from some beautiful fairy-tale it is filled with an astonishing amount of imaginative traps and obstacles.
The game features innovative physics based gameplay combined with the extremely beautiful atmospheric graphics and audio. It also features highly-addicting local multiplayer with up to four players playing with the same device.
The game, which was first released on iOS in 2012, has only recently comes to Android, and now, according to the Teemu Maki-Patola, COO of Frogmines, the game will be coming to Windows Phone in only two months.
See the trailer after the atmospheric game after the break.
Thanks Fahad for the tip and screen shot.