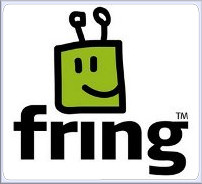 In a short but succinct blog post, Fring hang up on the call on the Windows Mobile operating system.
They wrote:
As of today, fring for WM, UIQ & J2ME is no longer available for new users. We will continue supporting existing users on these platforms for the foreseeable future.
A big thank you for our users and hope to see you soon on our fully supported platforms including iPhone, Android and Nokia/Symbian.

The fring Team
Fring has always been the Skype alternative offered after Skype itself dropped support for Windows Mobile, so this move is particularly poignant.
Unlike the recent departure of Opera Mobile, fring made no mention of future support of Windows Phone 7, and of course the OS is also otherwise devoid of a proper VOIP solution. Like many other features, it likely awaits both Microsoft delivering OS updates and the actual client itself.
For those we want to save a copy for posterity it can be downloaded here.
Via Mobiputing.com