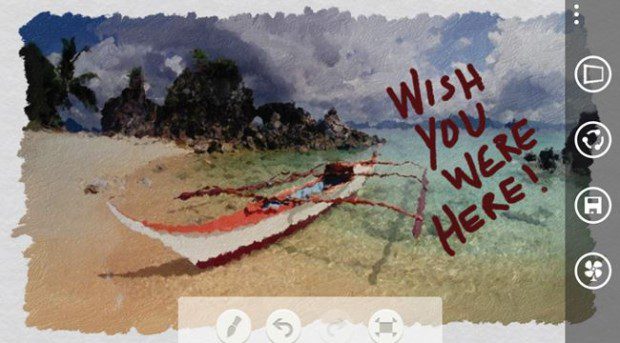 Along with the announcement about updated Fresh Paint app coming to Windows 8.1, Microsoft also announced that a new update for Fresh Paint mobile app is also coming. This update will be available next week on Oct 14th.
The updated app will allow you to draw with pencil. If you love sketching, the addition of the pencil will allow you to draw from anywhere. This is the same realistic graphite pencil you can find in Fresh Paint for Windows 8.1. Also you will get new photo filters and an updated user interface that makes the app more consistent with the PC app.
There is a cool SkyDrive integration that will allow you to start a painting or capture a moment on your phone, save it to SkyDrive, and finish it on your PC by simply selecting the "Save To" icon in Fresh Paint for Windows Phone and importing it into your Fresh Paint gallery on your PC.
Find the app in the Windows Phone Store here.