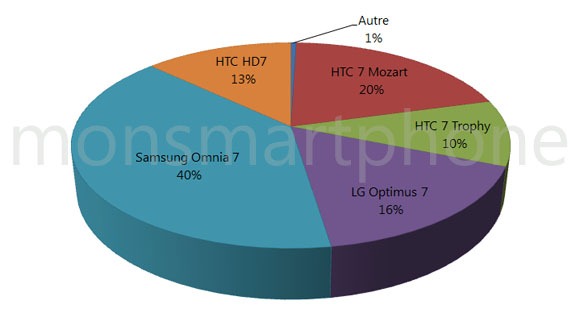 French smartphone forum Monsmartphone.net has a list of all the smartphones their members own, and published some statistics they collected from 1268 members.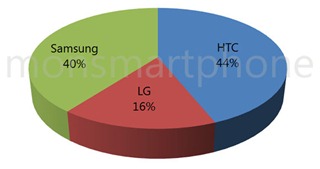 It shows in general Samsung has hit a home run with their devices, with the Samsung Omnia 7 as popular on this side of the Atlantic as the Samsung Focus is in USA.
In fact the LG Optimus 7 also did pretty well, achieving 3rd spot after the HTC 7 Mozart .
However, due to the sheer mass of handsets, HTC still took the larger OEM, with 44% of the market.  Samsung, with just one handset, achieves 40%, while LG, also with just one handset, represents 16%.
Clearly HTC deserves its place as market share leader on the basis of its support for Windows Phone 7, with at least 4 devices in the market.  However, if one can draw some conclusion from this sample, it is if Samsung and LG wanted to gain the majority of the Windows Phone 7 market share, they simply need to produce a few more good handsets.
Read the original article at Monsmartphone.net here.
Thanks Arnaud for the tip.