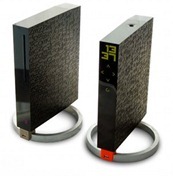 The Freebox is a Busybox-based ADSL modem / Digital TV receiver by the French company Free, and it offers a number of innovative technologies, such as being able to play videos over WIFI that are stored on your PC.
The company has now released in partnership with systems integrator Adeneo Embedded and software developer GoProd has now released a Windows Phone 7 remote control for their box called Freemote. A version for the iPhone was released in April 2010.
The software works over WIFI  to control the Freebox HD set top box where it can access channel lists, TV guide, timeshifting, remote recording, VoD and other functions.  Setup is simple, merely needing the user to enter the 8 digit remote control code found Freebox HD general information section, under "settings".
The app can be found by searching Marketplace.
Via Telecompaper.com