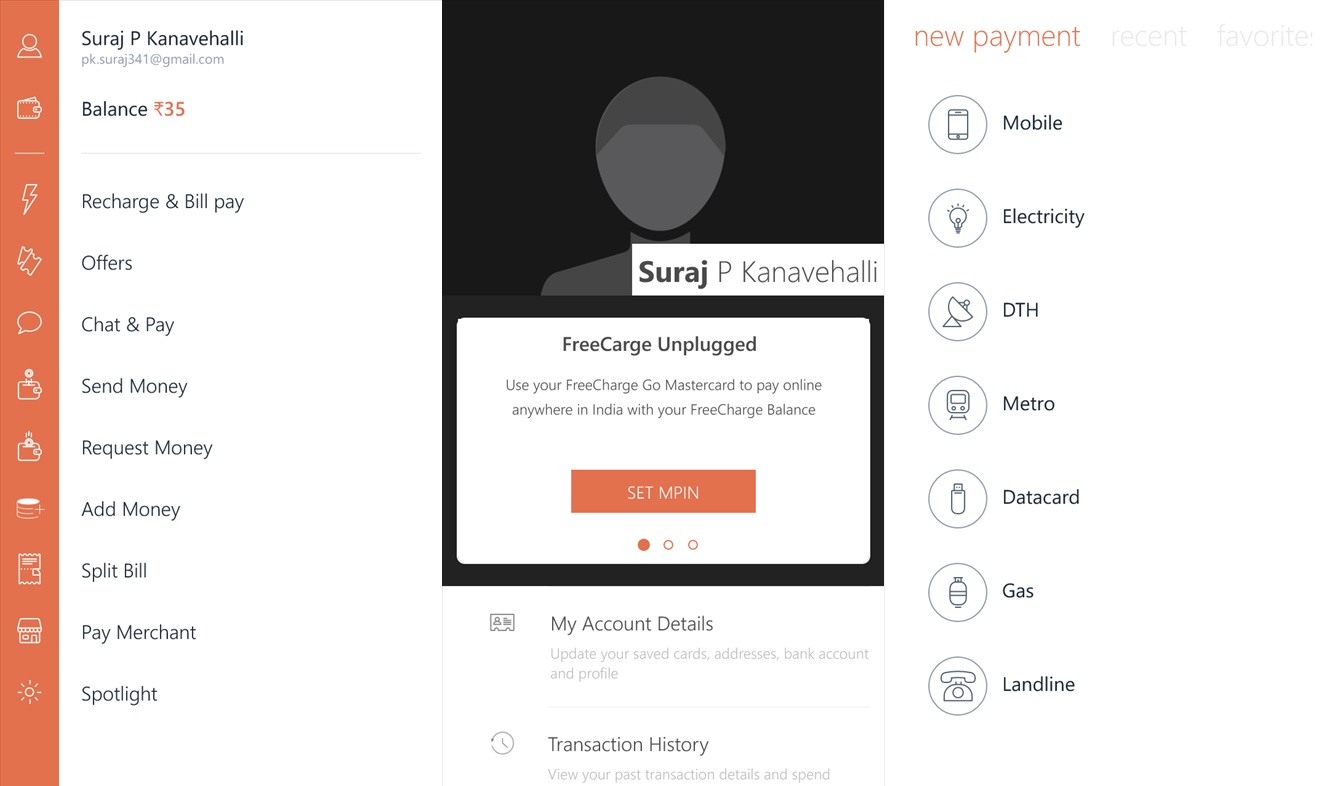 FreeCharge's UWP app is now available for Windows 10 Mobile devices. The company today released a major update for its Windows 10 app, adding a bunch of new features on both Mobile and PCs.
FreeCharge's app now supports live tile with the latest update, which will show you details about your current balance on your Windows 10 Start Screen, as well as the latest offers from the company. More importantly, the update introduces support for Cortana voice commands which will basically let you some functions of the app (e.g. recharging) just with your voice.
The update includes some other interesting features such as Split Bill, so here is the full changelog:
Dedicated section for offers which showcase cashback for recharges, bill and merchant payments
Voice and text command recharges powered by deep Cortana integration. Just say the words!
Live Tile – Get wallet balance, FreeCharge offers and recent transaction summary all on your home screen
Split Bill- Split bills with your friends and keep the awkward conversations away 🙂
Merchant on boarding – Now become a merchant on FreeCharge platform and start accepting payments seamlessly
Make digital payment to our 50,000+ base of merchants by scanning their QR Code
With our reminder service you will never miss a bill due date again. 8. Improved recharge, bill payment and transaction history interface.
The latest update is now live on the Windows Store, and you can download it on your Windows 10 PC, and of course, Mobile.