E3 is happening in 2 weeks, and there are rumours that Microsoft is working on a more powerful XBox One code-named Scorpio in partnership with Oculus Rift that will be VR capable.
Now 4 gaming companies with exhibitions at E3 there have indicated that they are working on VR for the Xbox One alongside VR for the Playstation 4.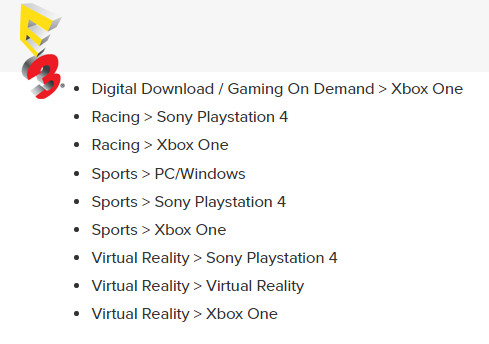 The 4 companies who have ticked that box include Rebellion, Maximum Games, Readily Information Company and 3DRudder.
Rebellion developed Battlezone VR for PlayStation VR, while 3D Rudder produces a feet-based virtual reality controller . Maximum Games is working on a VR game called Loading Human: Chapter 1 for the Oculus Rift and Playstation 4,  while Readily specializes in generating 3D characters and scenery.
The news was uncovered by a member of the Neogaf gaming website here and leaked via E3's visit planning site, and I am sure these booths will get particular attention from Xbox One fans soon.
It is not clear if Microsoft will announce the new Xbox at E3, with the potential being there for putting a damper on their current sales as people wait for the new device, rumoured for a 2017 release date. Microsoft is also rumoured to be announcing a new slimmer Xbox One and also an Xbox streaming solution. Read more about that here.
Update: Rebellion PR officer Robbie Cooke denies working on an Xbox One VR title, saying:
@mspoweruser We ticked the box for sake of completeness as our VR title Battlezone will be multiplatform.

— Robbie Cooke (@Cookie_Vonster) May 31, 2016