Foundbite – the formerly Windows phone aural social app – has just received another update in the Windows Store – bumping it to version 2.4.2.
The store has yet to refresh yet to show users what's new, but we've acquired the list of changes featured in the app.
You can now like Foundbites much like you can like tweets on Twitter or posts on Facebook. There're also been some improvements to the user experience of the app with a "Random Foundbites" page now featuring endless scrolling and the addition of a new tutorial for first run.
Finally, and most visibly, there are changes to the user interface, redesigning it to more visibly resemble Windows 10 apps – although without being a Windows 10 app itself as you can see from the screenshots below.
Gallery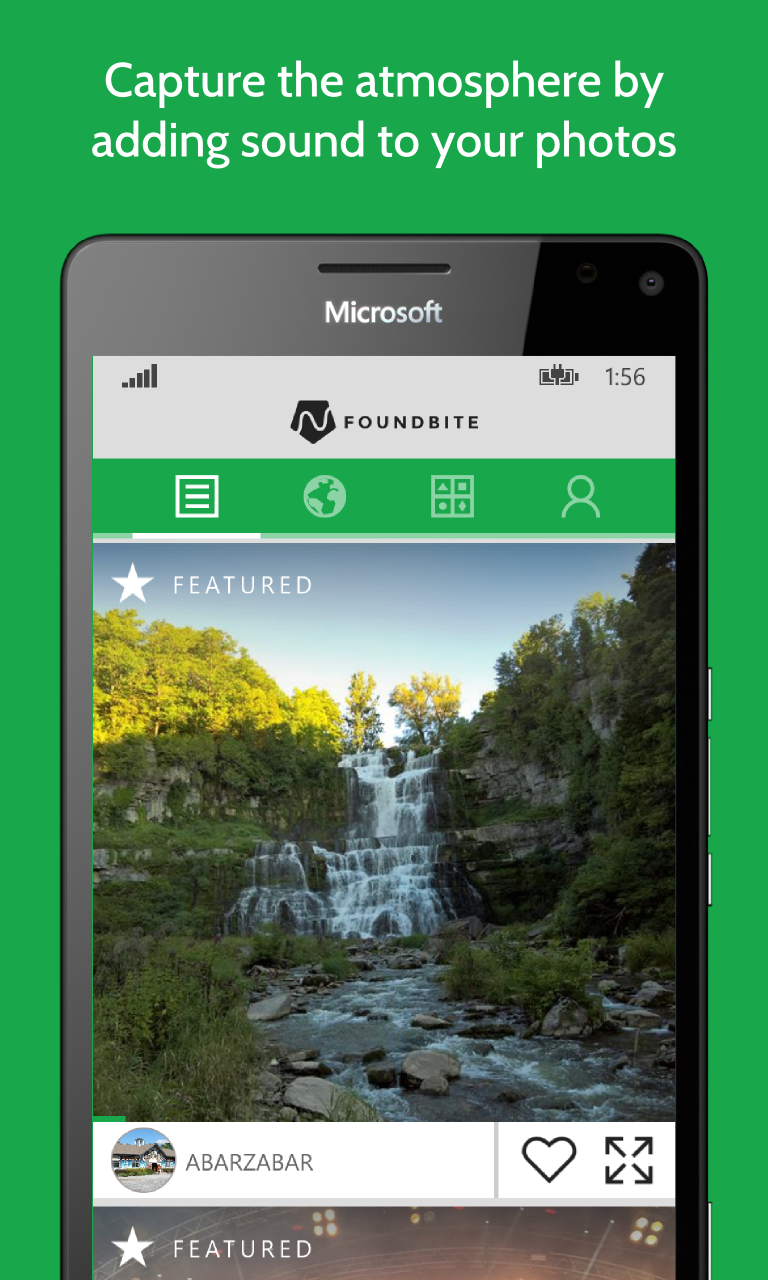 Here's what's new in the update:
Introduces an easier way to find and invite friends to use the app. Since we are now available on Android and iPhone this is pretty key to growing the app further.
You can now "like" foundbites on the feed and the viewer page.
We've improved the "random foundbites" section so you can keep scrolling through awesome random foundbites from our database.
Added a tutorial to better introduce first-time users to the app.
Redesigned feed, profile and more Windows 10 like icons everywhere.
Check it out from the store link below.
Developer: Foundbite Ltd.