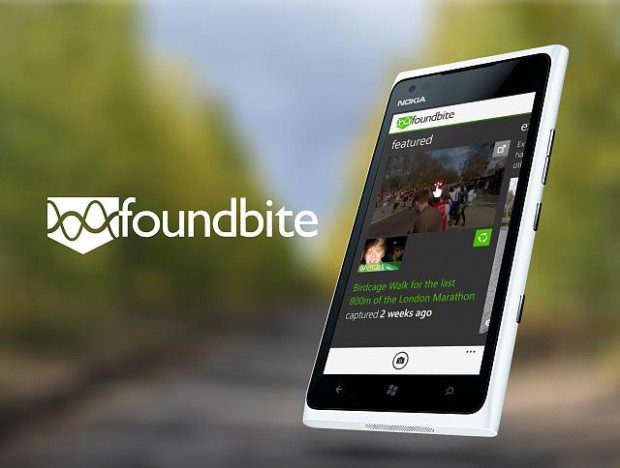 Foundbite is a new app for Windows Phone, funded by Microsoft and Nokia through AppCampus, that is all about exploring the world through sound. It allows you to capture an image with the ambient sound that was happening at the time to really capture the atmosphere of time, place, event or experience. You can then upload this to a map and explore what others have uploaded from different locations around the world.
The Foundbite website was just launched this week and on it you can see (and share) what others are starting to upload from around the world (Safari and Firefox still have some trouble playing sound – fix on its way):
Foundbite is currently available to beta test on Windows Phone 8 and you can sign up on the website (http://foundbite.co) or through MailChimp (http://eepurl.com/yzV7H).