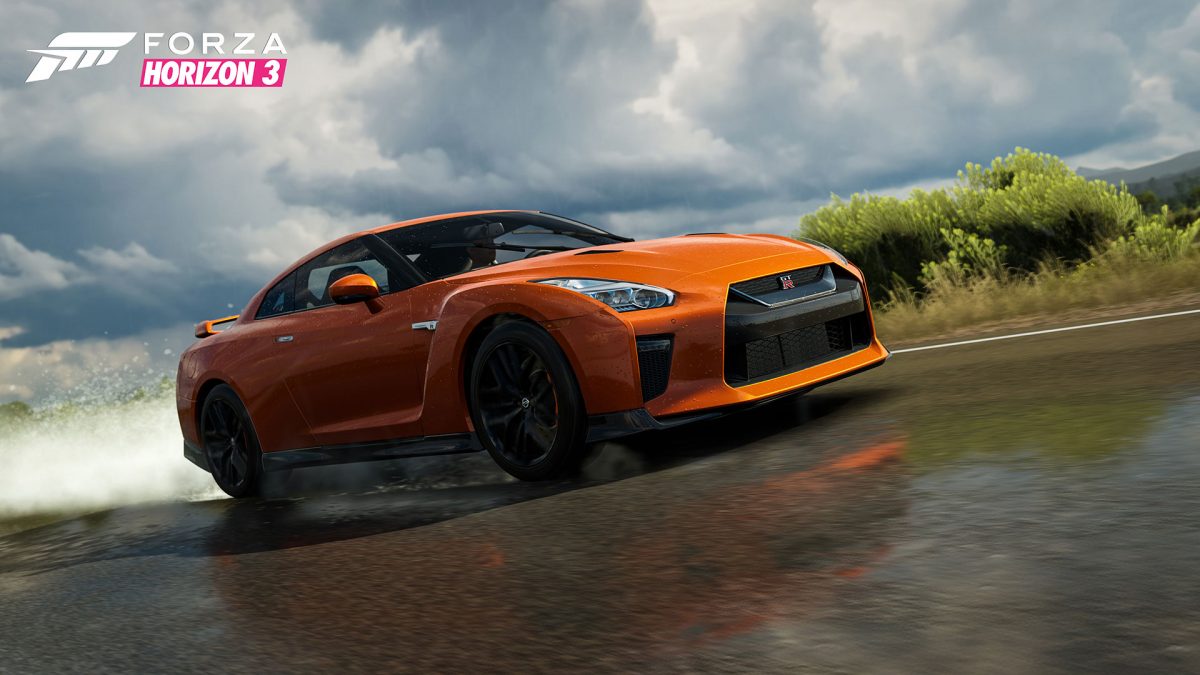 In this week's edition of the Forza Horizon 3 Garage, Microsoft is announcing new cars which includes the 2017 Nissan GT-R, 2016 Aston Martin Vantage GT12, 2016 Cadillac CTS-V Sedan and more.
For decades, iterations of the Nissan GT-R have been showing the world that Japan makes supercars too. When it comes to luxury and performance cast in legendary form, Aston Martin brings dreams to life. And if the latest Cadillac CTS-V hasn't proven itself to you already in Forza Motorsport 6, then just wait and see what its perfect mix of horsepower and handling will bring to Australia in Forza Horizon 3.

Take a look at the rest of this week's cars and you will find a plethora of cars from around the world that are just begging to rule the road. From the 1986 Audi Sport #2 quattro S1 and the W Motors Lykan Hypersport, to the Holden VL Commodore Group A SV, this week we've got a lineup of pure cosmopolitan spectacle.
Find the full week 5 list of cars below.
| Year | Make | Model |
| --- | --- | --- |
| 2016 | Abarth | 695 Biposto |
| 2002 | Acura | RSX Type-S |
| 2016 | Aston Martin | Vantage GT12 |
| 1986 | Audi | #2 Audi Sport quattro S1 |
| 2015 | Audi | TTS Coupé |
| 2011 | BMW | Z4 sDrive35is |
| 2013 | BMW | M6 Coupe |
| 2016 | Cadillac | CTS-V Sedan |
| 1967 | Chevrolet | Chevelle Super Sport 396 |
| 2014 | Chevrolet | Super Sport |
| 1969 | Dodge | Charger Daytona HEMI |
| 2003 | Ferrari | 360 Challenge Stradale |
| 1984 | Ferrari | 288 GTO |
| 2010 | Ferrari | 599 GTO |
| 2012 | Ferrari | F12berlinetta |
| 1953 | Ferrari | 500 Mondial |
| 1969 | Fiat | Dino 2.4 Coupe |
| 1993 | Ford | SVT Cobra R |
| 1940 | Ford | De Luxe Coupe |
| 2003 | Ford | Focus RS |
| 1981 | Ford | Fiesta XR2 |
| 1988 | Holden | VL Commodore Group A SV |
| 2005 | Honda | NSX-R |
| 1993 | Jaguar | XJ220 |
| 1971 | Nissan | Skyline 2000GT-R |
| 2017 | Nissan | GT-R |
| 1968 | Opel | GT |
| 2011 | Subaru | WRX STI |
| 1980 | Subaru | BRAT GL |
| 2016 | W Motors | Lykan Hypersport |