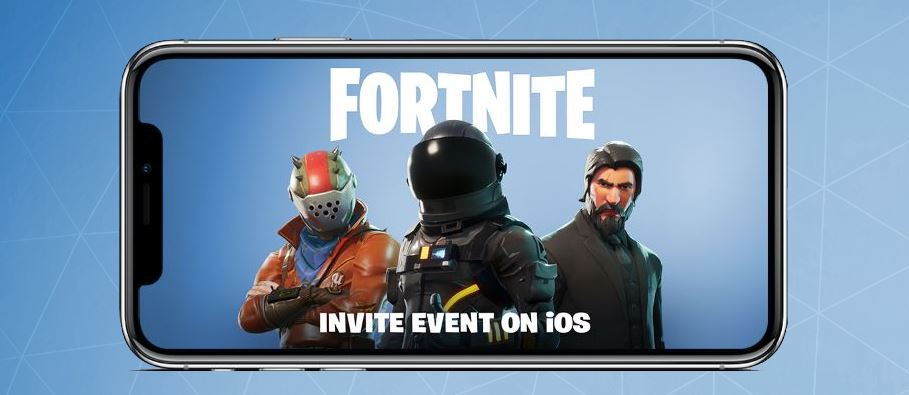 Update: Epic Games has clarified that Fortnite on Xbox One will indeed support cross-play and cross-progression despite what was previously implied in the original announcement. You can read the developer's statement below.
"We're happy to announce today that in partnership with our friends at Microsoft, Fortnite will feature cross-play, cross-progression, and cross-purchase, between Xbox One, PC, Mac, iOS and (in the next few months) Android.

Contrary to what may have been implied, Microsoft has long been a leading voice in supporting cross-platform play, connecting players across PC, mobile and all consoles. We've been working together with them over the last several months to make this possible, and will bring this functionality to Fortnite players on Xbox right along with other platforms."
---
Original: Epic Games has announced that Fortnite Battle Royale will be making its way to mobile devices. It appears it won't be a watered-down version, and will feature the "same gameplay, same map, same content, same weekly updates" according to the announcement.
What's a little surprising is that while it will support cross-play and cross-progression for most systems, it will not do so for Xbox One. Instead, these features will be limited to PlayStation 4, PC, Mac, iOS, and eventually Android. There was no mention of Xbox in regards to any future cross-play opportunities with mobile.
You can sign-up for the Invite Event on iOS starting on Monday, March 12 at www.Fortnite.com. If you're invited, you'll receive an email with a link to download the game from the App store, as well as friend invite codes to share with others. Support for Android will be coming in the next few months.
Fortnite Battle Royale on consoles and PC recently received a limited-time mode today pitting five teams of twenty players against each other. If you're able to play on Xbox One X, you'll be treated to 4K resolution and 60FPS gameplay.