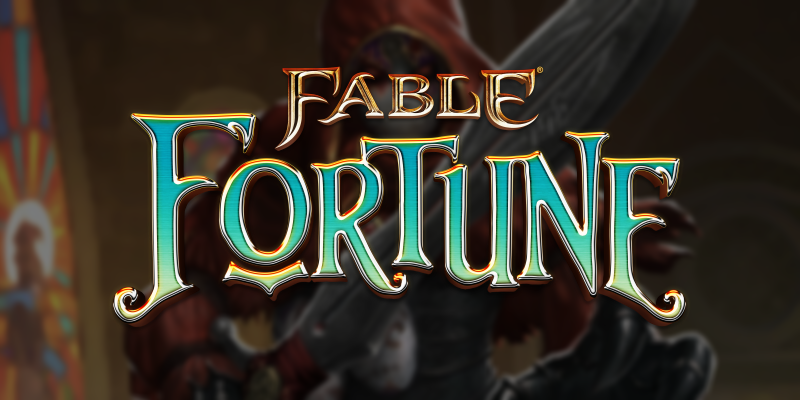 Former developers from Lionhead Studios are now working on Fable Fortune. Revealed by IGN, Fable Fortune is a card game that was in development for 18 months before Lionhead closed. It's now being revived by Flaming Fowl Studios, a company founded by Craig Oman, Mike West, and Marcus Lynn, who are all former Lionhead developers.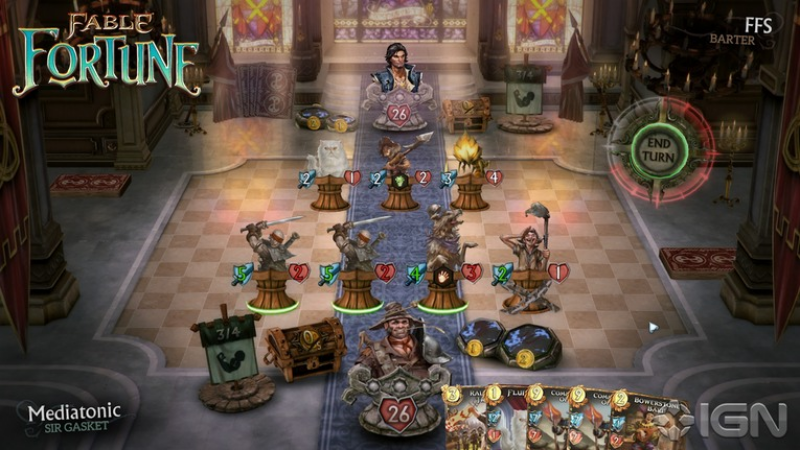 Microsoft granted Flaming Fowl the rights to use the Fable IP on the game, which comes after refusing to sell it to potential Lionhead buyers. Despite Microsoft's blessing, however, Flaming Fowl still has to take to Kickstarter to finish the game. The campaign will begin tomorrow at 10AM ET/3PM BST/7AM PT.
The campaign will be asking for at least £250,000, but there's going to be stretch goals beyond that. There's plans for a closed beta a few weeks after the campaign finishes, with an open beta for both Xbox One and PC coming in October. The game is planned to fully release in 2017.
Fable Fortune was originally pitched by Mike West 8 years ago to be part of Fable 2. While that didn't happen, development began in 2014 – 6 years after the original pitch. The game seems to have been more of a side project, but it's exciting to see it publicly debut.
"We're looking to build this game with the fans"
The team hopes to develop a game that truly pays respect to the original Fable series, with some of the card designs based off concept art for the original trilogy. It's not just going to be a card game with a Fable skin, either. There's mid-match quests with good and evil choices, but that's just the start.
According to West, they want to build the game with the fans.
This is our starting position – we need to find out what people want from a CCG, and we're ready to talk to them.
Fable Fortune is planning to launch for both the PC and Xbox One in 2017, with a Kickstarter campaign beginning tomorrow.
Are you excited for Fable Fortune? Will you back the campaign? Let us know in the comments below!