We have seen some  numbers from IDC last week which has caused quite a negative pall to be cast over Windows Phone.
The IDC numbers were not unexpected however – the long run-up to the purchase of Nokia's mobile division was always going to cause issues, and I think Windows Phone has weathered it better than expected really.
Here is some evidence that Windows Phone is still on the way up:
Services that measure the installed base, such as Statcounter, Netmarketshare and Comscore all show increased usage, especially if we take into account the growing smartphone population.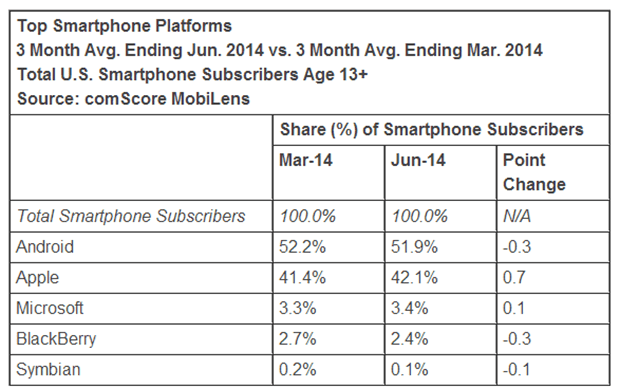 The Windows Phone Store has grown by leaps and bounds over the last year, growing by more than 90%from 160,000 to 300,000 apps.
The Windows Phone Store downloads has continued to grow, passing 4 billion earlier this month, which is certainly not a sign of a stagnant user population.
We have already seen sign of a turn around from Kantar numbers, which are the most up to date, with Windows Phone's European market share up to 8.8% in June 2014, a number which itself is a Year on Year increase of 1.9%
Now we are not going to pretend that Microsoft does not need to turn things around and regain momentum, but Windows Phone has never been better and more capable, has never had as many and as good apps, has never had as good a developer ecosystem, never had more OEMs in more countries, has never had so many cheap, high quality devices available and never had as coherent a strategy (with universal apps) as we have right now.
It seems pretty clear to me Q3 is going to be a lot better than Q2 2014.