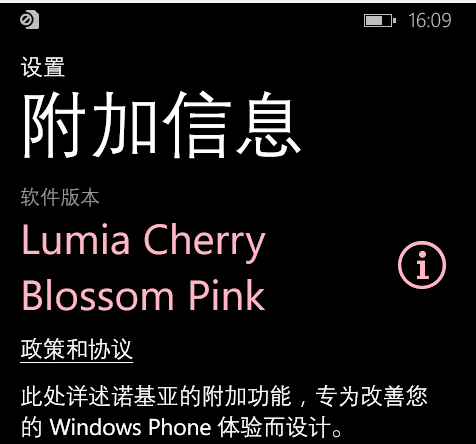 Lumia Blue was only ever alluded to by a throw away comment by Nokia Russia, but now we have a screen shot taken from an actual Windows Phone 8.1 handset, likely the Nokia Lumia 630 in China, indicating that the next version may be called Lumia Cherry Blossom Pink.
The screen shots are in Chinese, so it is difficult to see what's new and different.
They do however give a good look at the start screen backgrounds, and truth be told they do not look too bad, depending on the background picture.
See many more screen shots after the break.
Can any of our Chinese-reading readers spot anything new? Let us know below.
Thanks hengxiang32401 for the tip.