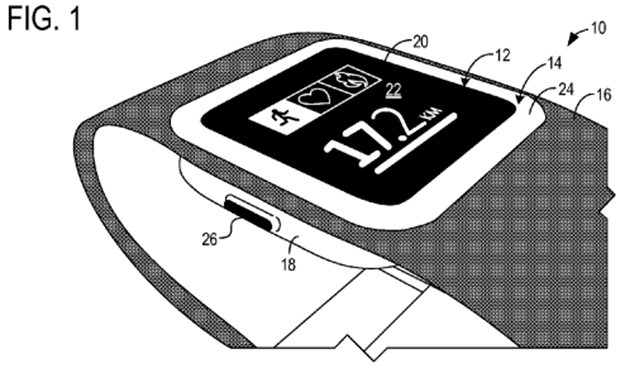 Forbes reports that Microsoft is working on a smart watch that measures heart rate and synchs with iPhones, Android phones and Windows Phones.
The watch will measure heart rate via optical means, consistent with recently revealed Microsoft patents, and will have a two day battery life.
The device is said to look like the Gear Fit, and have a full colour touch screen about the size of half a stick of gum, positioned on the inside of the wearer's wrist.
The US PTO has recently published a patent application by Microsoft for a smart watch/ fitness tracker.
Patent No. 20,140,121,539 describes a wearable device which can either be worn on the wrist or easily removed from the watch strap for insertion in a docking and charging station.
The device would be an activity and fitness tracker and would use an optical sensor at the back plate of the watch to measure heart rate and other biometrics.
Hopefully a future Microsoft smart watch will offer something for those who are not obsessed with fitness.
The device could hit shelves as soon as this summer, though the exact release date is unclear, and Microsoft has declined to comment.
Microsoft has also been pursuing a parallel course, by supporting third party smart watch developers to add support for Windows Phone, which should serve ultimately to ensure Windows Phone users have a wide variety of choices in the market.
Read more about Microsoft's patent here.