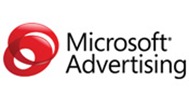 Good news for Windows Phone developers around the world. WPSauce reports that pubCenter, Microsoft's advertising service for Windows Phone 7 developers, will now accept registration from developers in Denmark, Hong Kong, Japan, Mexico, Sweden, Switzerland, and India.
This means developers will now be able to earn money using the Microsoft Ad SDK (included in the Windows Phone SDK), which tends to pay more than Google's Adsense and other solutions.
Developers can register at pubCenter here.
Via WPSauce.com