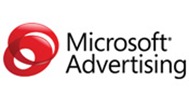 Press Release: Microsoft today announced that the Microsoft Advertising Exchange, a real-time bidded (RTB) marketplace that allows advertisers the ability to bid on high-quality online inventory, is officially "open for business" in the UK and Netherlands with launches planned for Canada, France and Germany in the coming months. In addition, the company announced that all Windows Phone 7 in-app ad inventory is now available globally via the Microsoft Advertising Exchange for Mobile.
The Microsoft Advertising Exchange, which launched in the US in early April, gives advertisers and publishers the ability to buy and sell their digital inventory through an automated RTB auction on a cost-per-impression basis, via its partnership with AppNexus, a leading real-time ad platform. The RTB functionality helps advertisers scale creative executions with just a few clicks. Additionally, the Exchange helps publishers achieve higher yields on their own inventory while still maintaining a quality ad environment on their web pages.
"We're very pleased to announce the expansion of the Microsoft Advertising Exchange into markets outside of the US and to also offer the Windows Phone 7 in-app inventory via an RTB platform," said Dennis Buchheim, general manager, Scale Display for Microsoft. "We've seen very encouraging results so far in the U.S. Advertisers are seeing improved ROI on their campaigns, while publishers are achieving higher yields on their inventory – all in an open, premium marketplace. It is a true 'win-win' situation for both parties, and we're committed to an aggressive expansion of the Exchange in other markets in the coming months."
Since April 2011, the Microsoft Advertising Exchange has grown rapidly and achieved strong results for both advertisers and publishers. For example, on the advertiser side, Accordant Media recently realized an 8x increase in daily conversions as a result of tapping the Exchange for an e-commerce client's campaign. From the publisher side, Windows Live – in pre-launch tests in the U.S. – saw inventory sold through the Exchange monetized at rates 192 percent higher than the rates achieved through traditional non-guaranteed channels.
Daphne Sacco, Director, Internet Marketing, eBay comments: "Microsoft's quality inventory has proven to be very successful for eBay. We are looking forward to expanding our relationship and the use of the Microsoft Advertising Exchange in the UK market." The new Windows Phone 7 in-app ad availability will also provide several key benefits for advertisers, ad networks and ad agencies, including: The ability to use real-time ad bidding to increase media buying efficiency and maximize ROI; Larger banner size (480 x 80), support for both image or text ads along with click-to-web and click-to-call to drive greater impact and engagement; Enhanced targeting such as age, gender, location, and app category, to improve mobile ad relevance; and The ability to bid on image or text in-app inventory available in countries with a Windows Phone Marketplace.
Currently, Windows Live and MSN non-guaranteed PC inventory is available through the Microsoft Advertising Exchange. Microsoft plans to integrate additional third-party publishers into its global Exchange offerings as well as announce new markets in the near future.
More information is available at advertising.microsoft.com.