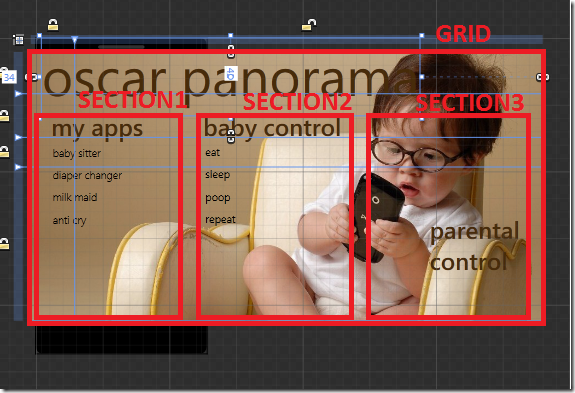 Despite the panorama metaphor being widely used in the Windows Phone 7 user interface, Microsoft has not actually included a control for developers to make it easy to create applications that look similar to the native ones.

Developer Aimee Gurl has however already released a library for developers to address this issue, which at this early stage I hope will be used extensively, to ensure a consistent look and feel between all applications.

Read more at AimeeGurl.com here.