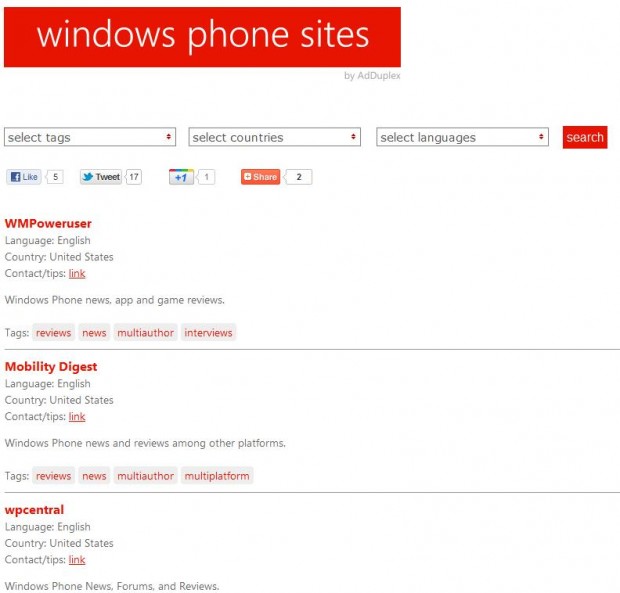 For developers, getting the word of their app out is essential if they do not wish to be drowned out by a deluge of ebooks and other marketplace spam.
One of the best ways of promoting apps are letting the Windows Phone blogs know about them, and to make things a bit easier for developers AdDuplex have created a site which compiles a list of Windows Phone websites, both big and small, and whether for example they do reviews or not.
Impressively the database already has more than 50 entries, which is both a sign of the hard work of the team there and also how productive the Windows Phone community has been in getting the word out about our favourite mobile OS.
The site, WindowsPhoneSites.com can be seen here, and if your favourite site is not there, its addition can also be requested.
Read more about the effort at AdDuplex here.