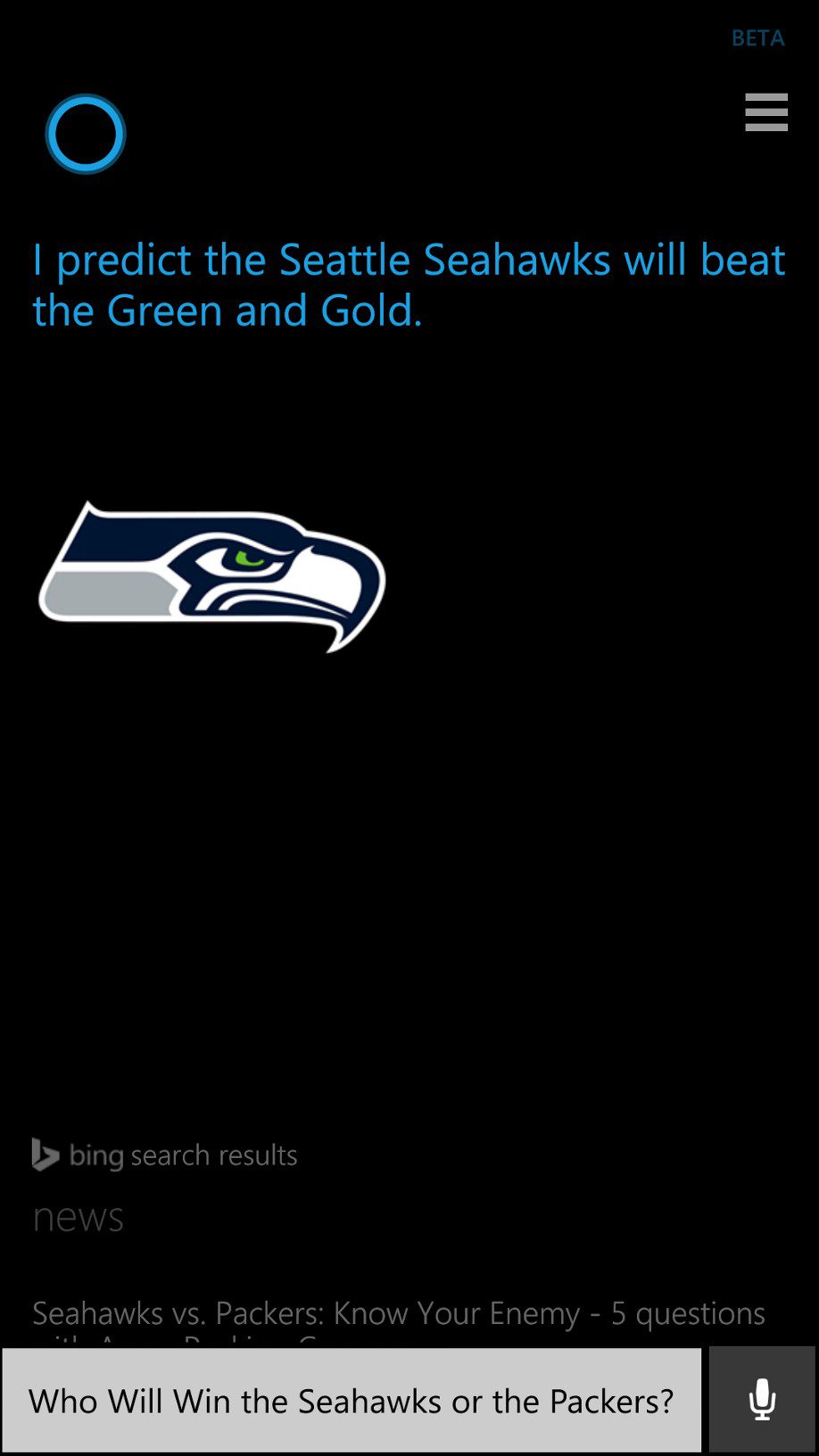 Following the highly successful attempt in predicting the results of world cup football, Cortana now predicts results of the upcoming NFL season in the US. As you can see in the screenshot above, you can just ask Cortana about the match and she will give her prediction right away.
For pro football, we model the respective strengths of the teams by examining outcomes from previous seasons including wins, losses, and the very rare tie outcome (two games since 2009), factoring in margin of victories, location of contest, playing surface and roof cover (or lack thereof), weather and temperature conditions, scoring by quarters, and multiple offensive and defensive statistics.  In addition to this prior model, we identify fans on Web and Social sites and track their sentiment to understand the aggregate wisdom of this expressive crowd.  This introduces data which statistics alone cannot capture, providing real-time adjustments which surprisingly can capture injury news and other substantive factors in win probabilities.
Read more on it here.