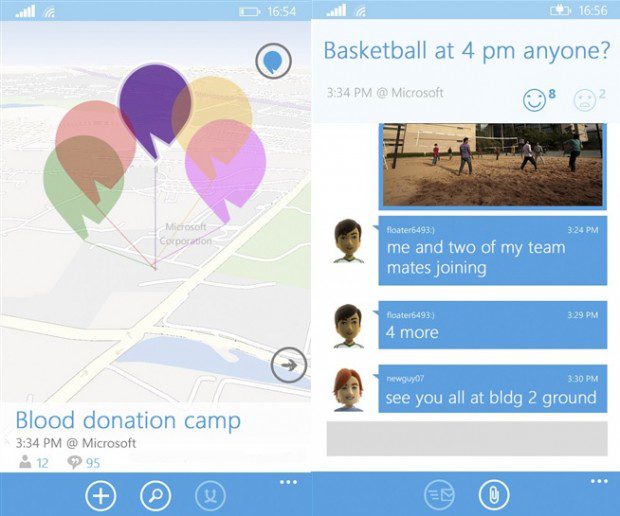 Floatz is a new app from Microsoft Garage project that allows you to float an idea out to the people around you, and see what they think. People can join in on any nearby Floatz conversation, or start a new one with a question, idea, or image that you share anonymously with people nearby.
Share your team spirit at a sporting event, or your awesome picture of the band at a rock concert. Ask the locals where to get a good meal when visiting an unfamiliar neighborhood. Speak your mind, express your feelings, and find out if there are others around you who feel the same way—all from the safety of an anonymous screen name in Floatz.
Download it here from Windows Phone Store for free.