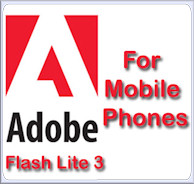 Windows Mobile has always had support for Flash in the browser and OS, but in recent years the version available on the platform has lagged behind, with only Flash Lite 2.1 being widely available for many years.
We have however speculated that Flash Lite 3 will be available soon, and user anryl over at XDA-Developers.com has brought that day dramatically closer. Flash Lite 3.1 is now available for download here in cab form. It works well for simple flash sites and even youtube video.
Here is a video showing it in action. We are checking out the restaurant Spezzo.com. Note that Mobile Safari, as found on the iPhone,  is completely useless on the same site.
Source:XDA-Developers.com