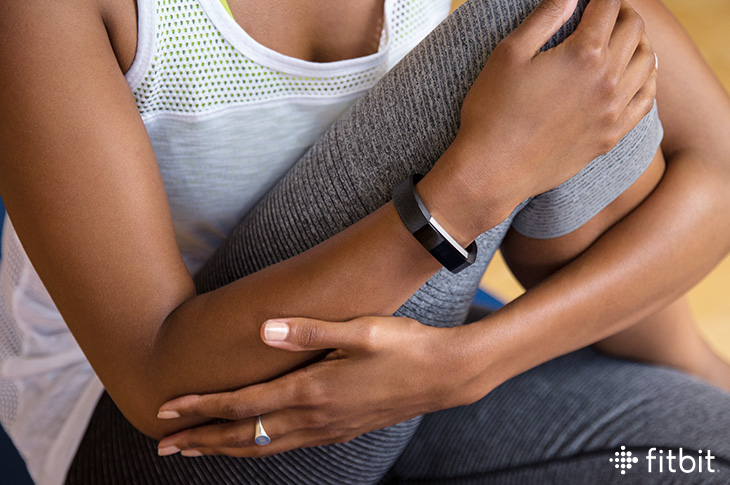 While the Microsoft Band may be Microsoft's preferred wearable of choice, just like with Lumia and OneDrive, the firm has also paired up with other manufacturers to help them push their products on its Windows platform. Fitbit is (by way of analogy) the Dropbox to Microsoft's Band, a well known brand that supports Windows Phone despite the platform already having a default solution.
Fitbit's new smartwatch, the Fitbit Alta, is a wearable designed to integrate with your life as seamlessly as possible. It features the bracelet like form factor of other Fitbit devices and comes with new software features like SmartTrack – a feature which automatically records exercises for you, reminders to move around during the day and silent alarms. It also comes with support for notifications but it's unlikely that those will work with Windows Phone devices for the foreseeable future due to limitations in the API.
See the full list of features offered by Fitbit below.
All-Day ActivityTrack your steps, distance, calories burned and active minutes.
Reminders to MoveFitbit Alta helps you stay active throughout the day by giving you friendly reminders to move every hour and celebrating when you do.
SmartTrack™Fitbit Alta automatically recognizes and records exercises for you, so you can keep track of your workouts without ever pushing a button.
Tap DisplayGet instant access to your stats, the time and smartphone notifications on the slim OLED display.
Call, Text & Calendar AlertsSee smart notifications at a glance to keep your phone out of sight and your goals in focus.
Long Battery LifeWear your wristband up to 5 full days and nights without needing a charge.
Auto Sleep TrackingFitbit Alta automatically tracks how long and how well you sleep, so you can see your sleep trends and get on a better routine.
Silent AlarmsSet a silent alarm in the Fitbit app and Fitbit Alta will vibrate to wake you peacefully
Not all of these features might work in Windows Phone due to platform limitations, but thankfully Fitbit has set up a help page which allows you to enter your device and see which features are available for your platform.
Having every facet of your life constantly monitored and tracked might not seem helpful to some people, and it may even help feed obsessive compulsive traits in others, one cannot deny the value fitness trackers offer to people who are sensible about being health conscious. Fitbit's Alta seems like a fairly nice device, and for Windows Phone users, its yet another alternative to the Microsoft Band 2.
Download the Fitbit app from the Windows Store link below.