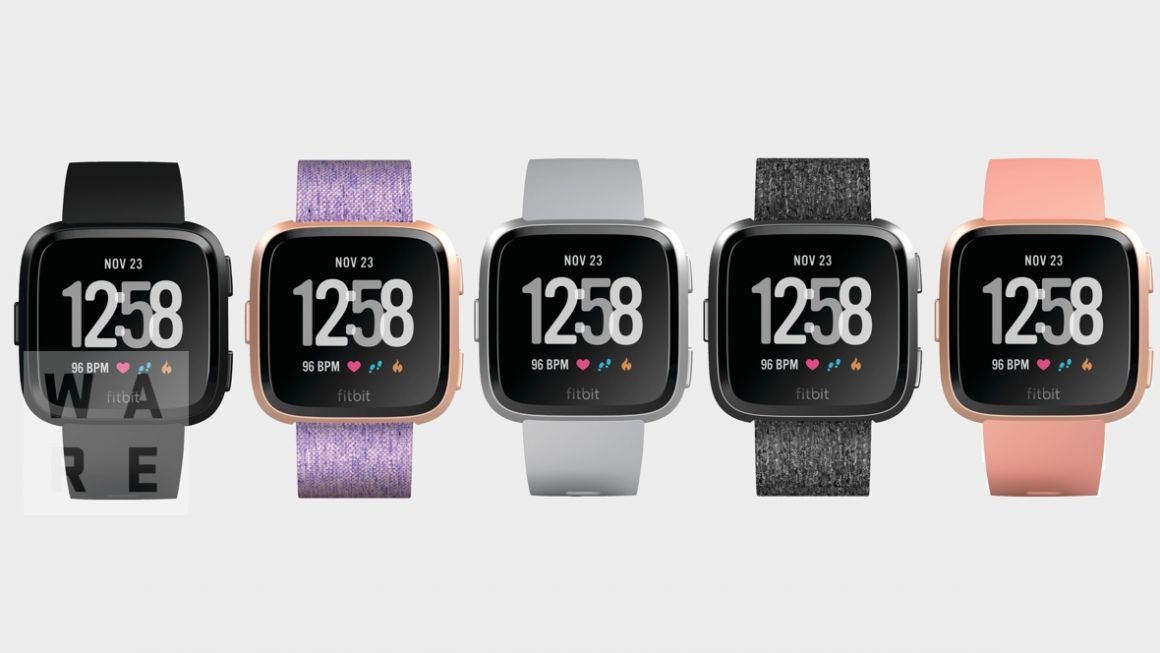 Earlier this week we reported that Fitbit is working on a "Family" of smartwatches which are scheduled to release year. While everyone's still getting their heads around how Fitbit's smartwatches will work, Wareable shared some renders of what might be the upcoming smartwatch from Fitbit.
The device has a watch face similar to that of Fitbit devices and is much smaller, thinner and will come in black, silver, rose gold and charcoal. The watch will also have GPS and will be water resistant for up to 50 meters. Apart from this, the watch will also have a blood oxygen sensor just like the Iconic and will run on the same platform as the Iconic.
There might still be many features which are not disclosed yet but it will be good to have Fitbit making smartwatches. The smartwatch is scheduled to launch in Spring so we might have to wait a while to see what Fitbit has in store for us.