One by one the desirable headline apps are falling in place, and the latest heading to Windows Phone appears to be a Fitbit app for Windows Phone.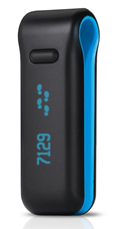 The fitness-tracking armband can currently sync activity data with iOS and Android, and the company also has a Windows 8 app, but the great news is that Fitbit is also looking for a a product manager to develop a Windows Phone app.
They write on LinkedIn:
We're hiring someone to product manage the Fitbit apps for Windows Phone and Windows 8.

In this role you will do such things as:

Manage the development and launch of the Fitbit app for Windows Phone.
Manage the ongoing development of the Windows 8 app, currently available on the Windows Store.
Define, prioritize, and scope user-facing features.
Work closely with design in crafting simple, elegant, impactful experiences.
Collaborate with various teams / groups to guide projects through development and bring high quality products to life.
The project clearly looks to be in its early stage, so we do not think anyone should be holding their breath just yet, but the move is clearly another sign of the tide turning for Windows phone.
Via WPC.