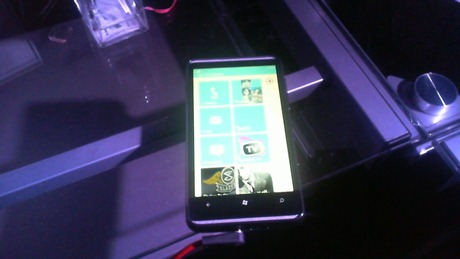 Well guys, like I said… I am back. Today after work, I went straight to the T-mobile store, and picked up a new HD7 to replace my T-mobile G2 (Android got boring fast). Well I am here to say that this is certainly a trade up and I will tell you why.
After using this device for over 5 hours, I am in love with the smooth interface, fast browsing experience, and hubs (my significant other requested to be first with a hub
). I also had time to try out the Zune software, and guys I will tell you this… Microsoft knows what they are doing when it comes to music software. This Zune center is certainly not that crap MS made and called media player, no, it's much more than that. The interface is simple, smooth and nice… it is very functional and the Wi-Fi sync feature is definitely going to rock my world.
My HD7 is also a great device. I heard many people saying it was made with bad hardware, but I don't see anything bad when I look at it, all I see is a sexy device. The kickstand is strong and sexy, the screen is big and responsive, but the speakers are yet to be tested. The last crucial part for me was whether or not it would work with my Beats by Dre… It does ( Mic and everything).
If you live in Minnesota and are looking for a great deal on a new HD7, check out the T-mobile Store on University Ave and Pascal… They are doing some good stuff over there, and the costumer service reps are very nice. Just talk to Ben and Bronwyn and tell them Wen sent you, they help you out right away.
If you are still a littler nervous about this device, I can tell you that there is nothing to worry about… Jump in the water while it's hot.
Update: I am a little sad that it does not offer free turn by turn navigation like I got with my G2.