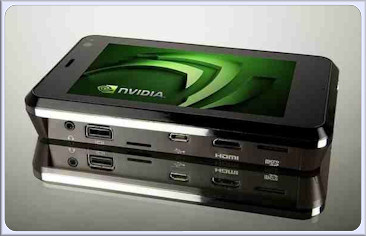 According to The Street, a Nvidia Tegra powered smartphone will reach the market as soon as Q4 2009. In an interview with Mike Rayfield, the general manager of Nvidia's mobile unit, Mike said he expects the company's Tegra chip to debut in a phone from one of the top five cell-phone makers as early as the fourth quarter of this year.
While The Street and everyone else is speculating an Android device, we know of at least one Tegra-powered Windows Mobile device coming this year, the Windows Mobile 6.5 WVGA 600 Mhz Nvidia AP16 HTC SuperStar.  While HTC is not yet a top 5 cell phone company, they are at certainly top 5 when it comes to smartphones.
Via unwiredview.com.