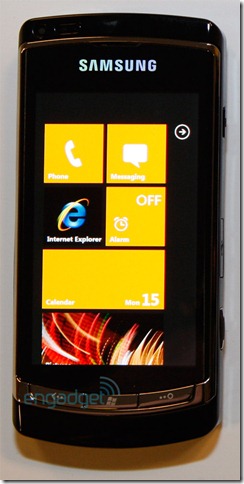 Samsung's first Windows Phone 7 handset was shown off today at MIX, and while the devices were called prototype hardware, Microsoft did make a big deal about the "fantastic camera" built into the smartphone.
The device likely features an AMOLED screen as has been a trade-mark feature of recent Samsung hardware and has a hint of Blackberry-like styling.
At present no more details are available.
Click picture for larger version.
Via Unwiredview.com, picture via Engadget.com