Stephen Elop has leaked the first Windows Phone 7 handset, and the device is the splitting image of the Nokia N9, featuring the same curved gorilla glass and minimalist styling, but of course also a camera button.
The device is believed to sport an 8 megapixel camera with a Carl Zeiss lens and to be code named "Sea Ray".
The images and video were revealed by Hungarian site Technet.hu and is the first real view of Nokia's design work for Windows Phone 7. See the full length video here. In the video Stephen notes that there are several other working devices running Windows Phone 7 at  Nokia with different form factors also.
See some screen shots after the break.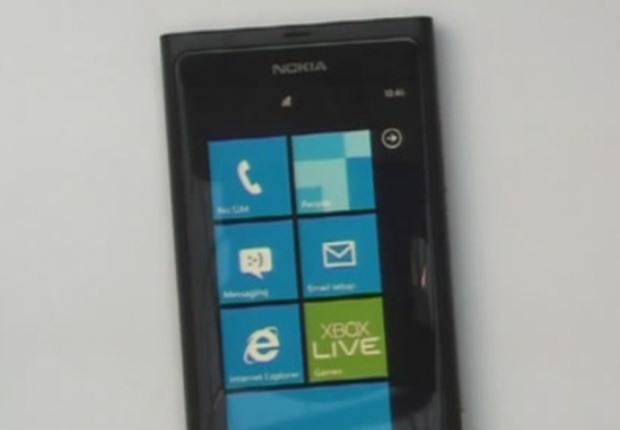 Via MTW