Microsoft has released Edge Dev version 113.0.1774.3 with many new features or changes, bug fixes, and improvements. This is the first release of Edge Dev 113.
New features added in the latest version of Edge Dev 113 are the ability to edit images from the context menu or visual search menu, the Show Discover option in the Sidebar settings, and filter options in the address bar. If you are an Android user, you will see Wallpaper Center. Microsoft has also added a bunch of policies for Enterprise customers.
Moreover, Edge Dev 113.0.1774.3 includes many fixes and improvements for desktop and mobile users. To learn more about those fixes, see the complete official changelog below.
Microsoft Edge Dev Version
New features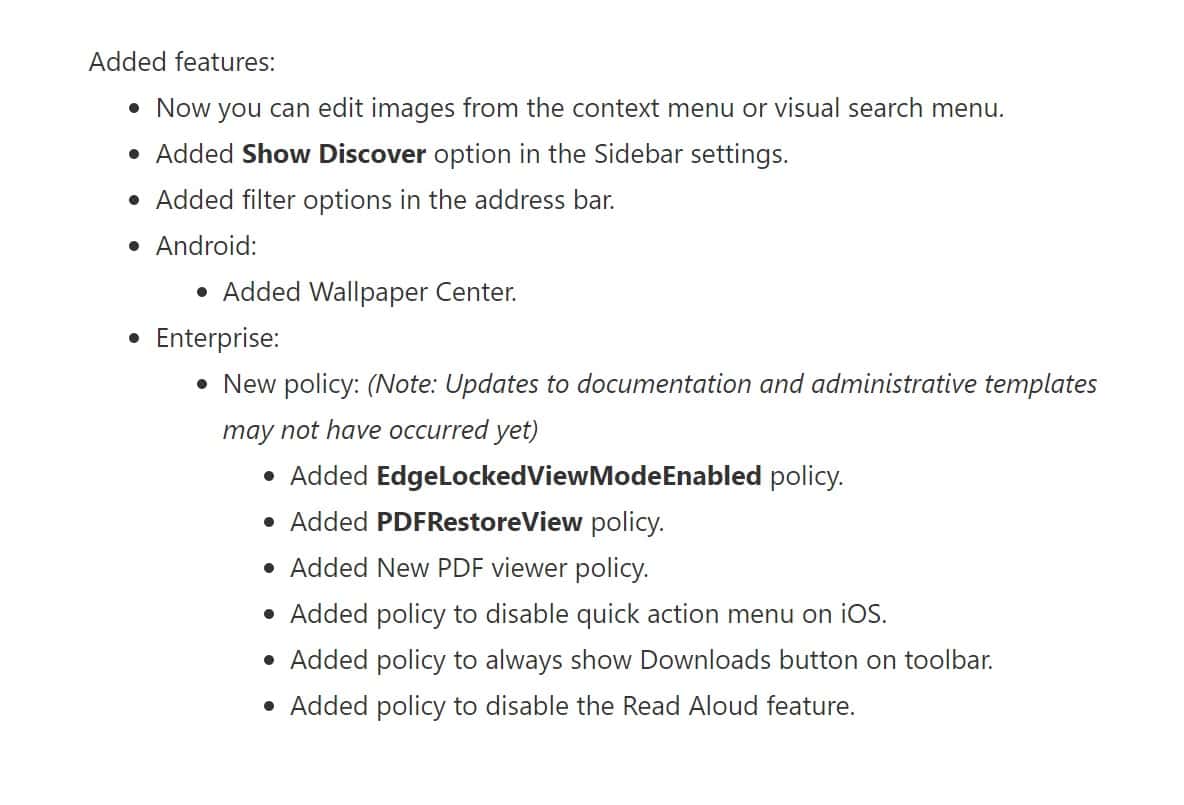 Improvements and fixes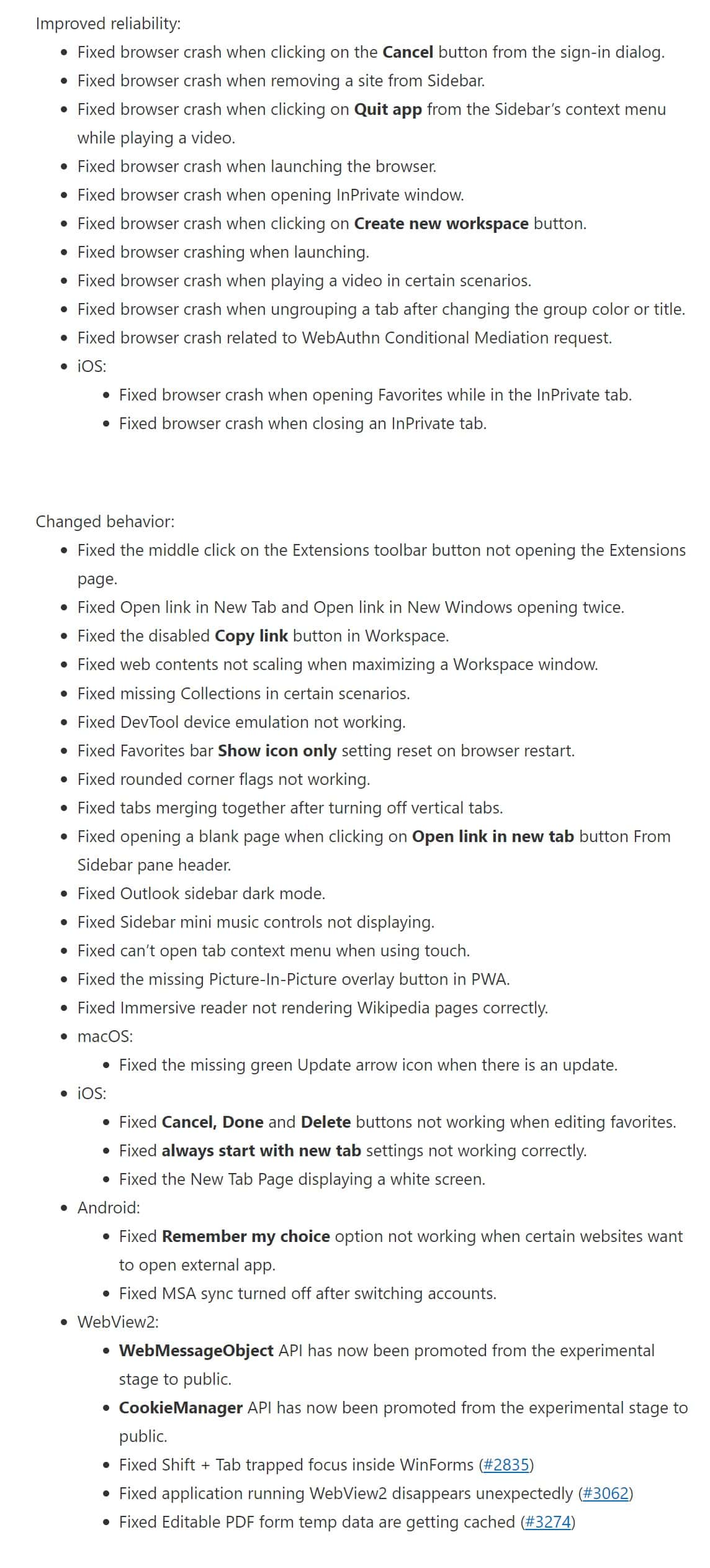 To update to the latest version of Microsoft Edge, Dev Channel users need to navigate to Help and feedback > About Microsoft Edge. You will see the update here. You need to download and install and then restart the browser to complete the installation. It is worth noting that Edge Dev 113.0.1774.3 is now available for Windows 8.1 or older PCs, as Microsoft Edge no longer supports them for Insider builds.