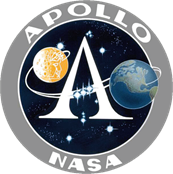 While there have been very strong rumours and leaks, Microsoft has never officially confirmed Windows Phone 8 will run on the NT kernel as used in Windows 8.
Now a recent Microsoft job posting strongly suggests that this will indeed be the case.  The posting is looking for a software engineer for the OS Platform Group to deliver "a robust, performant and extensible OS for the Windows Phone."
Crucially however Microsoft are looking for an engineer with "Experience with Win32, WinNT ", obviously components of desktop Windows, rather than all previous generations of Windows Phone, which ran on Windows CE.
There have been some counter rumours to suggest Windows Phone 8 will not in fact make the move to the Windows 8 kernel.  I think this job posting should lay those concerns to rest.
See the full job post after the break.
Date: Apr 9, 2012

Location: Redmond, WA, US

Job Category: Software Engineering: Development
Location: Redmond, WA, US
Job ID: 790735-78786
Division: Windows Phone Division
In this world, there are few chances to work on a product which will change the industry, when all eyes are on you. Many people go through their entire career without ever experiencing the excitement and anticipation of building such a product; but you don't have to.
Come join the Windows Phone team to define and build experiences that will propel Microsoft to the top of the most competitive market in years! Our phone is winning accolades from delighted reviewers and customers, and we are busy building on that momentum.
The OS Platform group's mission is to deliver a robust, performant and extensible OS for the Windows Phone. This team delivers key platform components, works closely with teams across the phone organization to build seamless user experiences and partners with our hardware providers.
We are looking for experienced engineers who are passionate about building a world class mobile operating system and excited about working in a dynamic and quality-oriented team environment. You must be passionate about producing well-engineered and robust code which can meet the demanding requirements of mobile platforms.

Qualifications for this position include:
5+ years of professional software development experience
5+ years of C++/C coding, debugging and software design skills
Experience with Win32, WinNT
Embedded development experience is preferred
Experience with kernel, device driver, wireless networking or wireless protocol development is strongly preferred
BA/BS in Computer Science or related engineering discipline, or equivalent experience

Nearest Major Market: Seattle
Nearest Secondary Market: Bellevue
Job Segments: Computer Science, Developer, Embedded, Engineer, Engineering, Network, Software Engineer, Technology, Telecom, Telecommunications