Its taken some time, but Engadget has just revealed the first spy shots of a HTC Windows Phone 7 device, a device they claim could be the HTC Spark . Said to feature a 3.7 inch TFT S-LCD screen, touch sensitive buttons and 8 megapixel camera sans flash, the device has a pretty low-end feel to it.
Of course with Windows Phone 7 minimum specs it is no surprise the device has a 1 Ghz Snapdragon processor beating as its heart, but I cant help but feel this is not HTC's best effort.
The CDMA device is apparently destined for Verizon, but of course may also show up on other CDMA carriers such as Sprint.
Edit:Engadget claims no flash, but the spot next to the camera certainly does a good job of impersonating one.
More pictures after the break.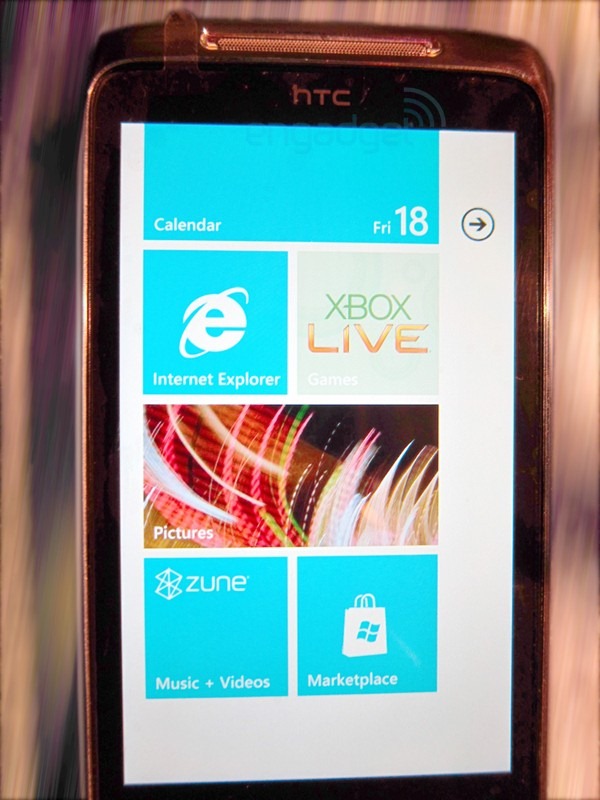 Read more at Engadget here.