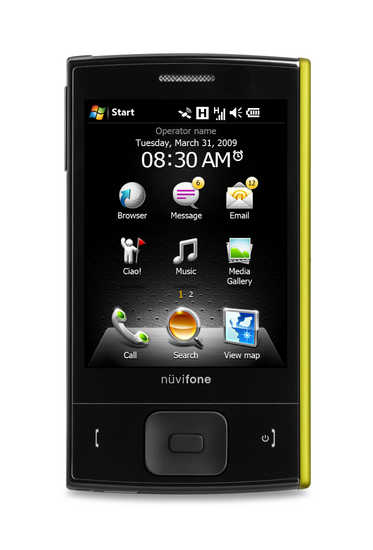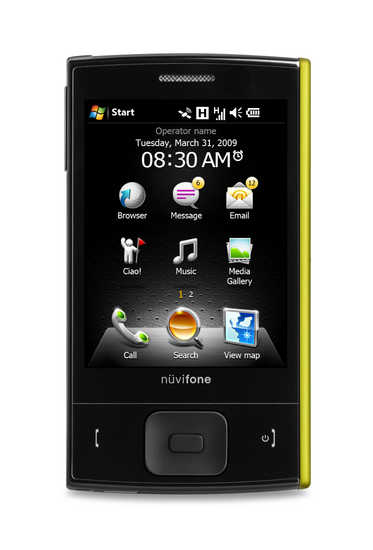 In a seemingly unseemly haste to relegate the Garmin Nuvifone G60 to obsolescence, Garmin-Asus will be showing of the Windows Mobile version of the product called the Nuvifone M20 at Mobile World Congress.
The Windows Mobile 6.1 phone will offer the usual complement of 3G, WIFI and off course GPS, and is said also to have a 3 megapixel camera (with geo-tagging) and a "desktop-like Internet browser that allows users to pan and zoom with a swipe of a finger" which may be 6-on-6 or another browser like Opera Mobile. The nüvifone M20 has a 2.8" TFT touch screen and built-in 4Gb/8Gb My Storage.
Of course the whole point of a Garmin phone us the navigation features and Garmin-Asus says the M20 offers "the most advanced (location-based services) experience of any Windows Mobile phone."
"Navigation functions are linked to frequently used applications such as calendar, contacts, e-mail, Internet applications and more," the companies said in a release.
It will also feature Garmin's Ciao! software that lets users find and navigate to friends from social networks such as Facebook.
Pricing information is expected by June 30.
Via the KansasCity.com.