By popular demand, Ultralingua just launched the Windows Phone version of its Spanish-English dictionary (a best-seller on iOS, Mac, Windows, Windows Mobile, and webOS) and it's available in the Marketplace now.
Windows Phone users know there haven't been many good Spanish apps in the Marketplace until now. Many of the apps we've seen have been simple ports of iOS and Android applications, without much attention to what makes Windows Phone great. Microsoft approached Ultralingua in 2010 about bringing their Spanish-English Dictionary to Windows Phone, and they worked closely together since then to make everything about the app show off the best in the platform.
Spanish-English Dictionary and Verbs includes:
Over 290,000 Spanish-English translations
A verb conjugator that conjugates thousands of English and Spanish verbs (totally unique on Windows Phone)
Number translation into Spanish and English text
History of recent searches for quick navigation
No Internet or data connection required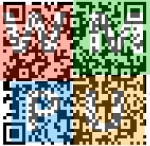 The Spanish-English Dictionary and Verbs costs $19.99, but Ultralingua is doing a 50% off launch sale this weekend (October 27-31) – so you can grab it for just $9.99 then.
After the launch of their first Windows Phone dictionary, Ultralingua will be plugging away on making more of their dictionaries available in the Marketplace, including French-English, German-English, and more.
For more quick info, here are links to the Marketplace, the press release, and Ultralingua's website.
Get it in Marketplace here.
Website: www.ultralingua.com