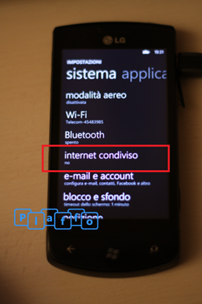 Microsoft promised a series of firmware upgrades this week that would provide fixes for some devices on soma carriers.
In Italy an update for the LG Optimus 7 has been pushed out which takes the firmware from 1.0.13.10 to  1.0.16.10 , and updates the radio from 1.0.13.10 to   1.0.16.10.
The update brings two welcome changes.  The first is the addition of WIFI internet sharing and the second the ability to connect to hidden WIFI networks. Both updates are dependent on the WIFI chipset present on the handset, the BRCM 4329 chip. All Windows Phones except the Dell Venue Pro appear to have it, but only a few have WIFI tethering enabled at present.
Read more about the update at Plaffo.com here.
Thanks Kevin and Antonino for the tip.