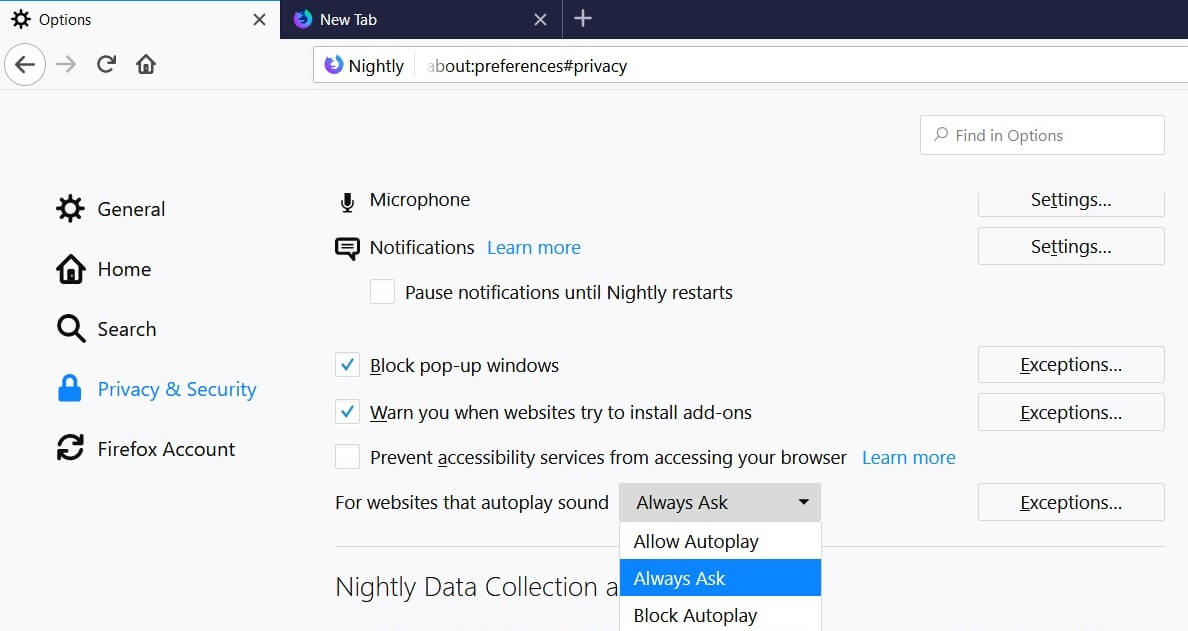 The fight against auto-playing media has become increasingly popular as a competitive point amongst browser makers, with Edge being one of the leaders with the ability to block both sound and video by default.
Now Firefox has added the option to automatically block sound playing, which should mean fewer surprises when you are opening a website.
Announced by Dale Harvey, one of the developers of the browser, the feature will block video with sound, but not those without, making it only a half-step for those concerned about wasted processor cycles and data due to playing unwanted animations and videos without user interaction.
Currently the default is still Always Ask rather than Block Auto-play, but hopefully, eventually enough browser makers will unite against auto-playing video to change the behaviour of website developers.
You can download the latest Firefox Nightly here.
Via WindowsLatest