It is somewhat creepy to know your browser is tracking your activities and then showing you pop-up ads based on the websites you visit, but this is exactly what Mozilla's Firefox is currently testing.
Presumably, based on this ick factor, Mozilla has now updated their latest Firefox Beta to include a UI which allows users to opt out of this selling scheme.
Techdows reports that in the latest Firefox 64 Beta Firefox's Extension Recommendation pop-up box now includes the option to "Manage Recommendation Settings."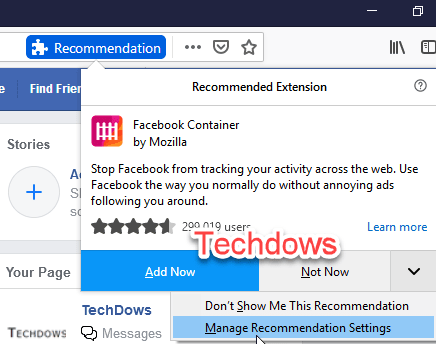 Clicking this takes you to this screen below, which includes the ability to opt out of this service.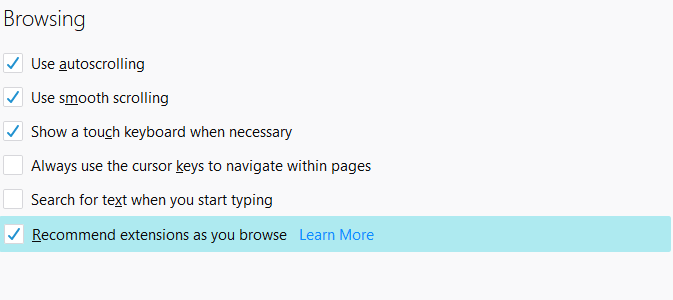 Mozilla has previously used the service to recommend extensions users may find useful but has now entered into a commercial relationship to sell ProtonVPN to users based on which websites and internet connections they use. Mozilla has not said what other services they intend to push to users, but we can imagine recommending Google Drive to users when they visit OneDrive or Bing when they visit Google. Mozilla's main source of income is currently from Google, where the company earns income based on searches undertaken from the default search box in the browser but has been looking to diversify their sources of income for some time.