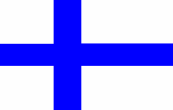 14 new languages will be supported by Windows Phone 7 in the second half of 2011 in the coming Mango update.
Ironically (or maybe more fortunately) one of those Languages will be Finnish, according to Finnish paper Kauppalehti, the native tongue of Nokia's home land. It is perhaps surprising Microsoft has managed to sign up the cellphone giant without support from the get-go.
At present Windows Phone 7 only supports English, French, Italian, German and Spanish.
Via Esphoneblog.com