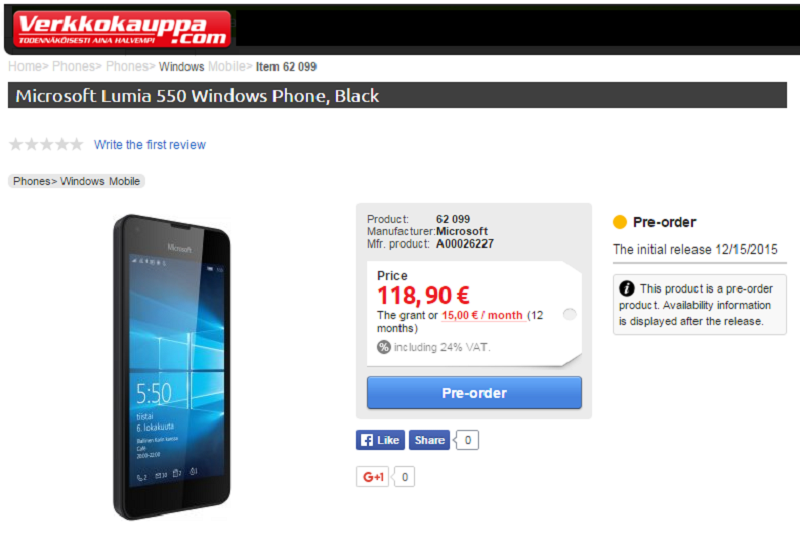 The Lumia 550 is not Microsoft Mobile's most glamorous handset, but it will likely sell more than the Lumia 950 and Lumia 950 XL combined.
The new Windows 10 Mobile device has now gone on pre-order at major Finnish retailer Verkkokauppa.com.
The handset is retailing for €118.90 which includes a hefty 24% tax, but is also available on  terms over 12 months of only €15 per month.
The handset is expected to be shipped on the 15th December, and appears to be only available in Black.
The Lumia 550 features a 4.7 inch HD screen, LTE, quad-core Snapdragon 210 processor and 5 megapixel rear and 2 megapixel FF camera.
See the handset at Verkkokauppa.com here.