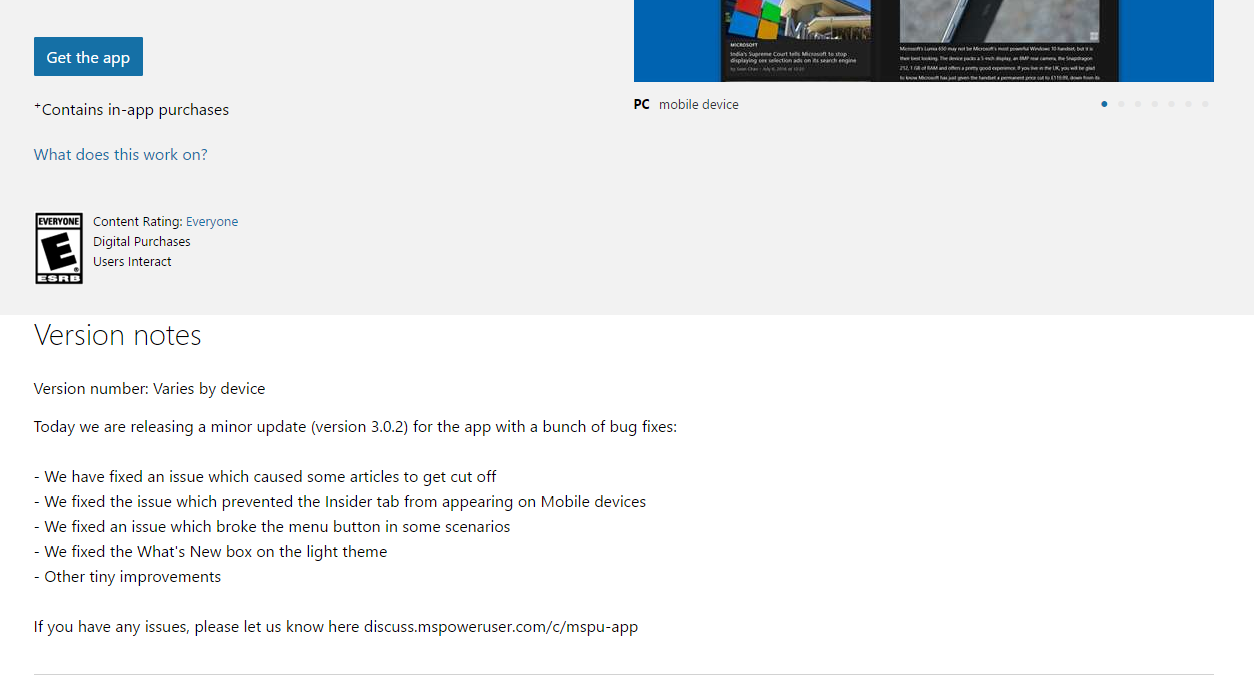 Microsoft is updating the Version Notes section in the Windows Store for product listings. The updated Windows Store now shows the version number for the available version notes for an app update, making it much easier for users to find out if a changelog on the Store is for an older update or not. Keep in mind that it won't show the latest version number for each update and it will only show the version number for the update that includes a changelog. This means, if a developer releases a new update for their app without a changelog, the Windows Store will show the version notes and number for the previous update that included a changelog.
It is worth noting that the Windows Store doesn't seem to be showing the version number for some apps which are also available for Windows Phone 8.1 devices. For example, the official MSPU app's version number says "varies by device" — this is because our app has a different version number for Windows Phone 8.1 devices, and a newer one for those on Windows 10.
This new improvement only shows up on the Windows Store's website for now, and it'll likely come to the Windows Store itself in the near-future. The Windows Store still lacks some features when it comes to app updates, for example, users still can't see the last update date for apps. Moreover, some app updates don't even include a changelog — especially some official Microsoft apps, which is pretty annoying.
What do you think of the latest addition to the Store? Let us know in the comment section below.