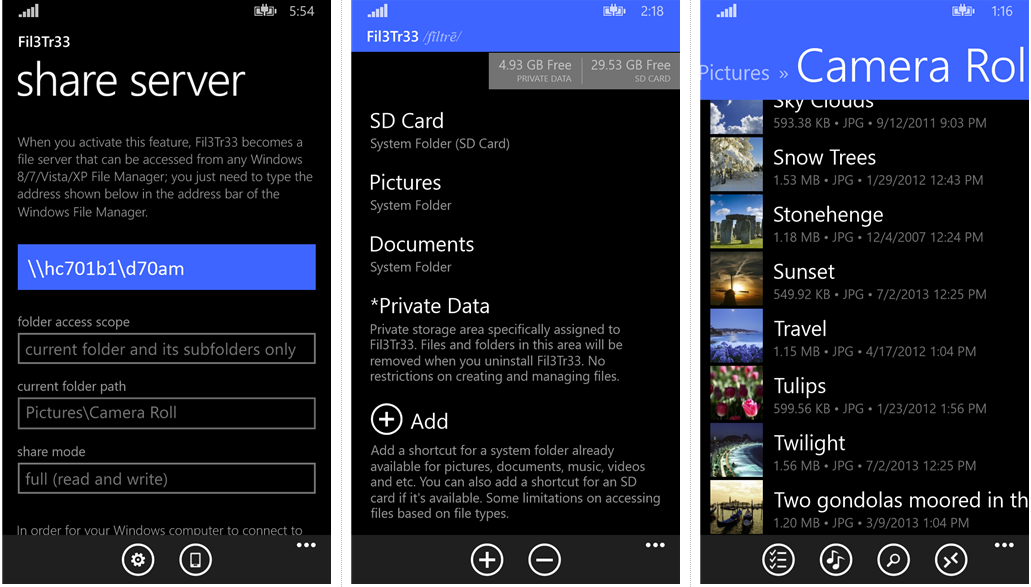 Fil3Tr33 is a file manager for windows phone with an interesting user interface, featuring a built-in music and video player and but  most interestingly, lets you easily mount your phone as a Windows Network Share as long as you are on the same WIFI network.
This means you will not have to use a browser or sync app, but can simply drag and drop music and videos from your phone, and even, if your WIFI is fast enough, consume content directly from your phone, including playing videos stored on your phone on the desktop.
Set-up is extremely simple (make sure to select your local IP and not your Phone network's IP when setting up), and the only fly in the ointment is that your phone has to remain on and that you have to remain on the sharing screen, which effectively means you cant use it for much else.
However for quickly loading or unloading content from your phone to a nearby PC the app is perfect, and certainly worth its current $0.99 price (normally $4.99).
The app comes with a free trial so you can see if it works before you pony up.
Grab the deal while it lasts in the windows phone store here and read more about the app here.