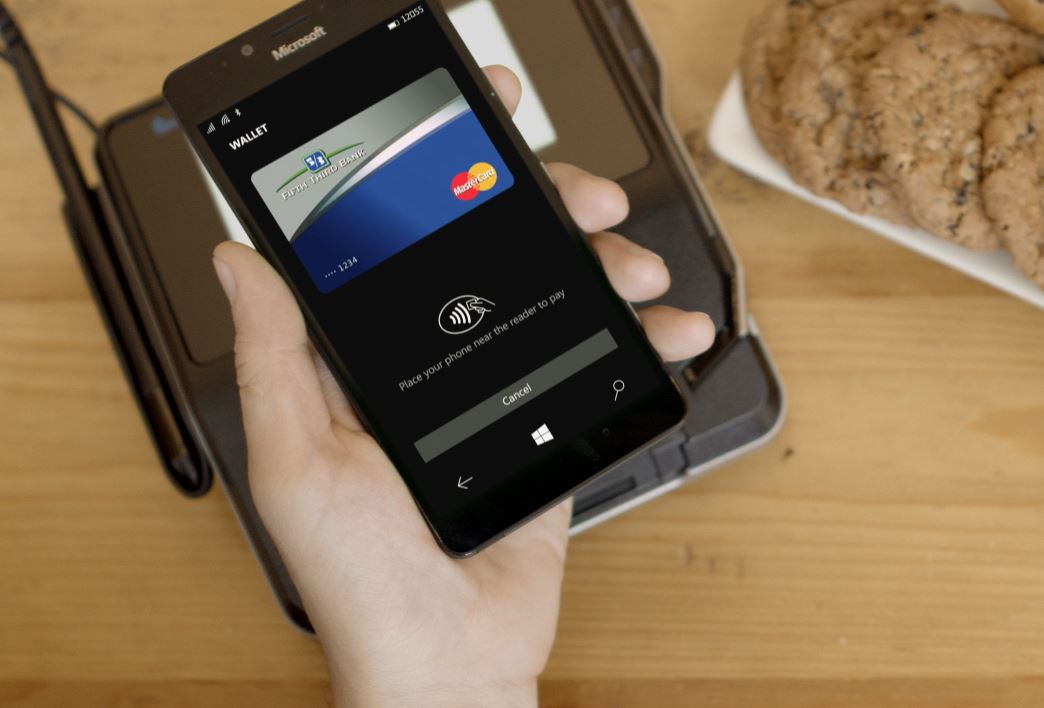 Microsoft has continued to add support for its Microsoft Wallet contact-less payment service on Windows 10 Mobile.
Fifth Third Bancorp has just announced support, saying it was one of the few US banks to offer support for all 5 contact-less payment platforms active in USA, including support for  Apple Pay, Samsung Pay, MasterPass and now Android Pay and Microsoft Wallet.
"At a time when more consumers want to make mobile payments, Fifth Third is pleased to be one of the first banks to offer all five mobile payment options," said Fifth Third Bancorp President and CEO Greg Carmichael. "We are committed to providing secure and convenient ways for our customers to bank when and how they want."
In December 2016 America's First Federal Credit Union also announced support, with Central One Federal Credit Union another recent addition, meaning more than 10 US banks now support the service.
Unfortunately Microsoft Wallet only works on the latest Windows 10 Mobile handsets.  If you happen to own an older device, you won't be able to use Wallet just yet.
Additionally, it is also worth mentioning that Microsoft Wallet supports tap-to-pay in the United States only at the moment. Microsoft is yet to announce if the company has any plans to bring tap-to-pay on Wallet to other countries. The recent addition of Mastercard Masterpass to the service suggests it may not be long however.
Find the Microsoft Wallet app at the link below, and read more about enabling the service at Fifth Third Bancorp .