The FIFA 2014 football simulator for Windows Phone has been updated to version 1.0.0.1.
The game features 34 leagues, over 600 licensed teams, and more than 16,000 players, from the English Premier League to La Liga and beyond.
The minor update appears designed to improve controls somewhat, which can still be difficult to use at times.
The game is a free download, but offers in-app purchases.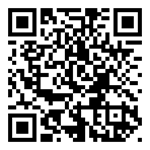 Players can earn coins by winning matches to purchase new players, or purchase the coins directly.  Players can also activate classic modes like Manager and Kick Off via in-app purchase.
The free game, which is an 888 MB download and requires a 1GB handset, can be found in the Windows Phone Store here.
Thanks Ci Ar for the tip.