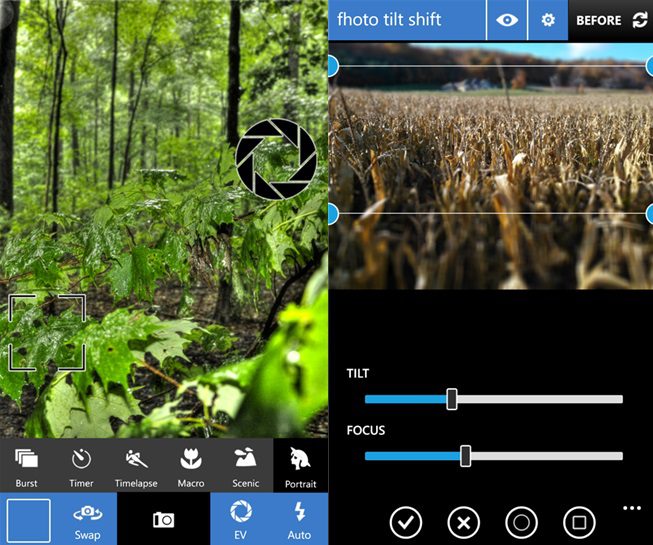 Instagram may have abandoned Windows Phone a year ago, but Windows Phone users aren't exactly desperate for more photo editing tools. Premier Photography apps FhotoRoom and Fhotolens have received new updates which improve the image quality output. Both apps actually reciebed two updates over the weekend, we're just aggregating them into a single post for your convenience.
For Fhotoroom version 14.11 brought a new HDR filter which offered more control as well as the usual speed and performance improvements. Indeed it does feel slightly faster on my Lumia 830 at the moment. Check out the full changelog below.
v14.12
– Restored Saturation in new HDR filter

v14.11
– New HDR Filter easier, faster and more control.
– Major Performance, yes it will seem faster 😉
– Bug Fixes and UX/UI Improvements.
FhotoLens is a separate app which exclusively offers the camera taking capavulities of Fhotoroom. Its changelog for versions 4.8 and 4.9 were more or less the same as its sibling with a few additions. Check out the full changelogs below:
v4.9
– Restore Saturation option to NEW HDR EDITOR

v4.8
– New HDR Editor easier to use, faster and more control.
– Updated HDR processing with improved algorithm and quality.
– Updated Straighten filter now faster and more accurate cropping.
– Optimized Performance
– Bug Fixes and Improvements
Download the apps FhotoRoom and Fhotolens from the Windows Phone store.