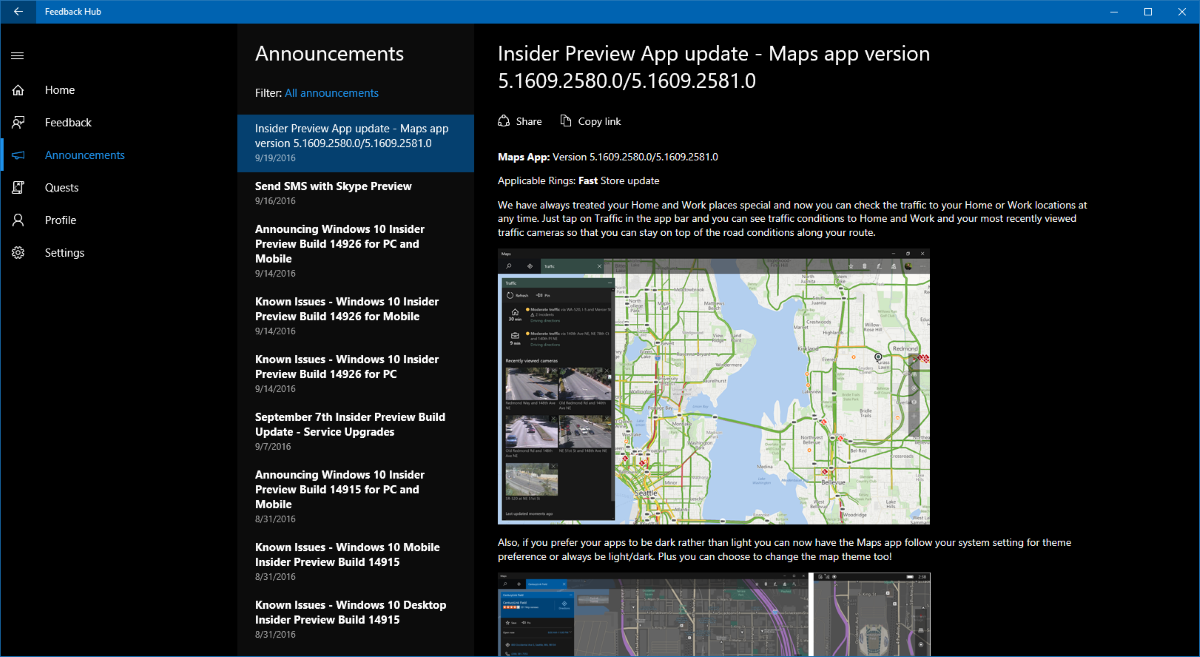 Microsoft has just released a much needed feature for the Feedback Hub on Windows 10. The latest update for Feedback Hub (finally) brings a dark theme to Windows Insiders, which is something a lot of users have been waiting for. Apart from the addition of the new dark theme, there doesn't seem to be any other new features in the latest update. Microsoft did add a new Settings page, which is where you can change the theme. However, Microsoft will likely add more customization options there in the future.
Here are some screenshots showing off the dark theme:
Gallery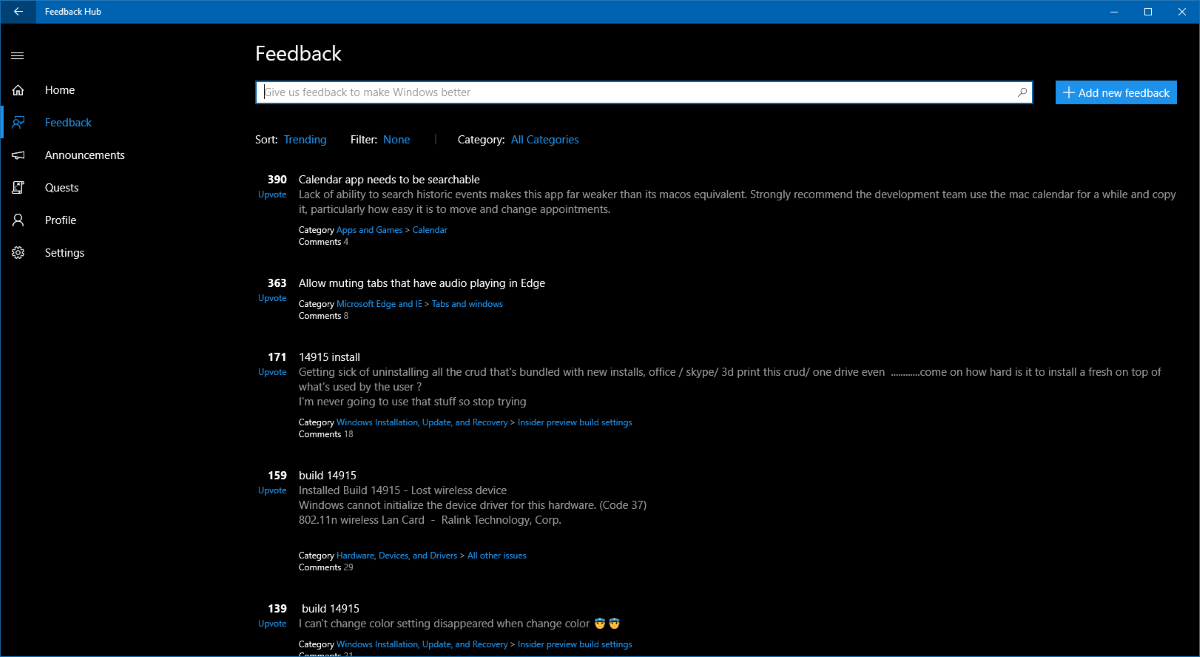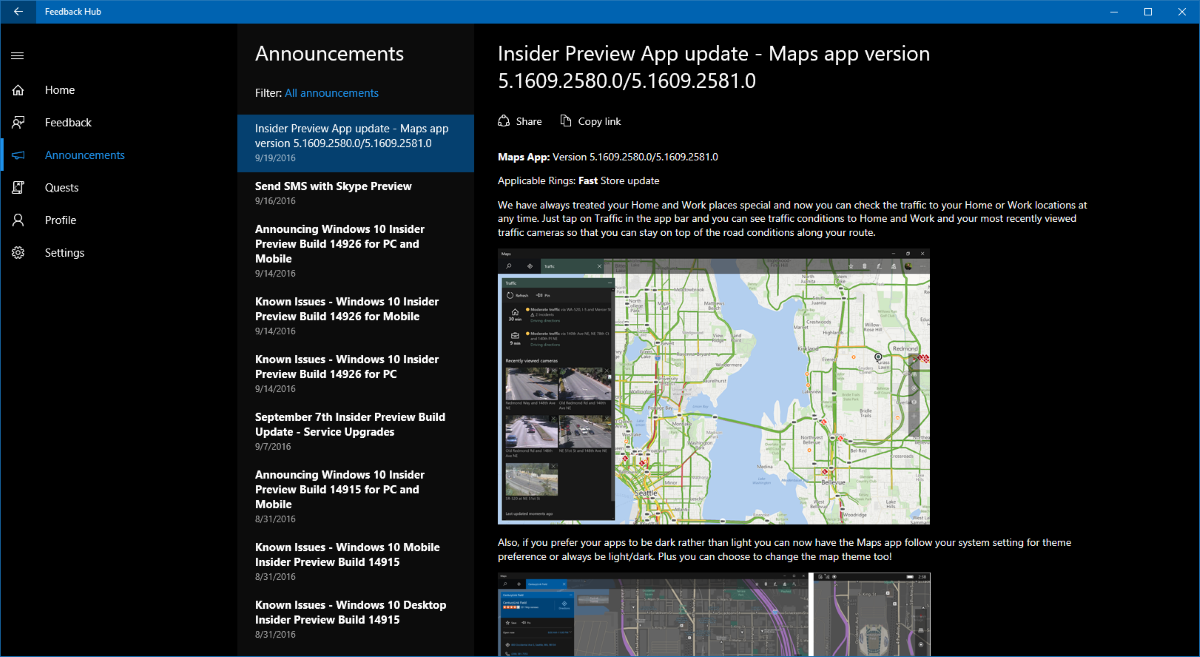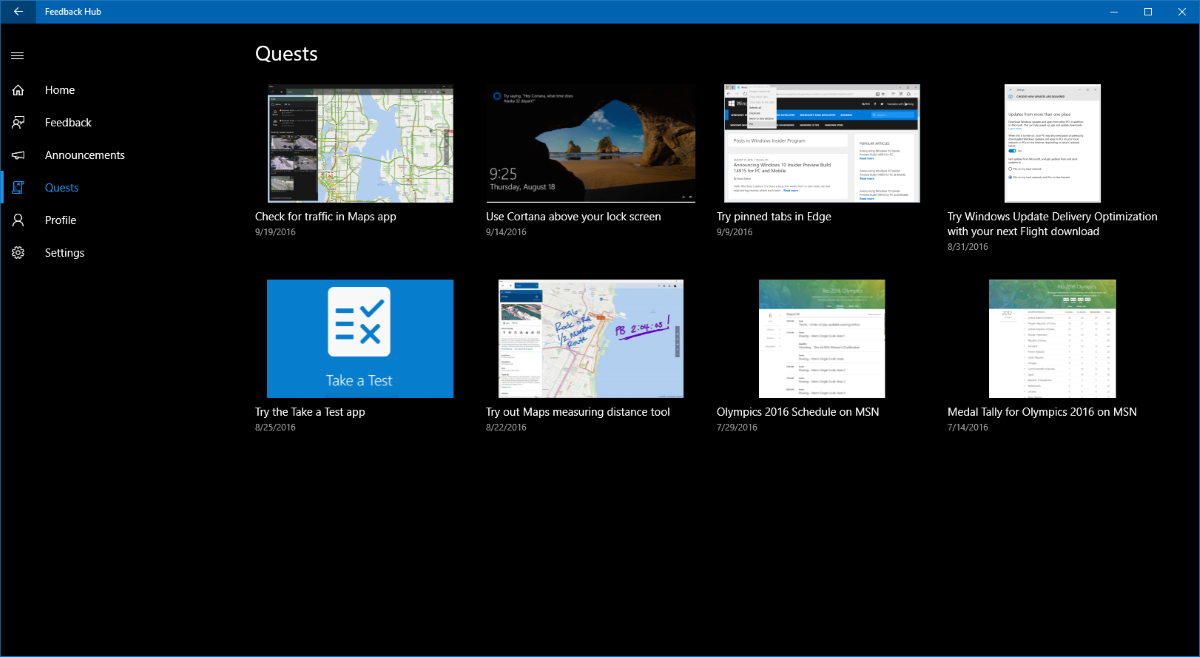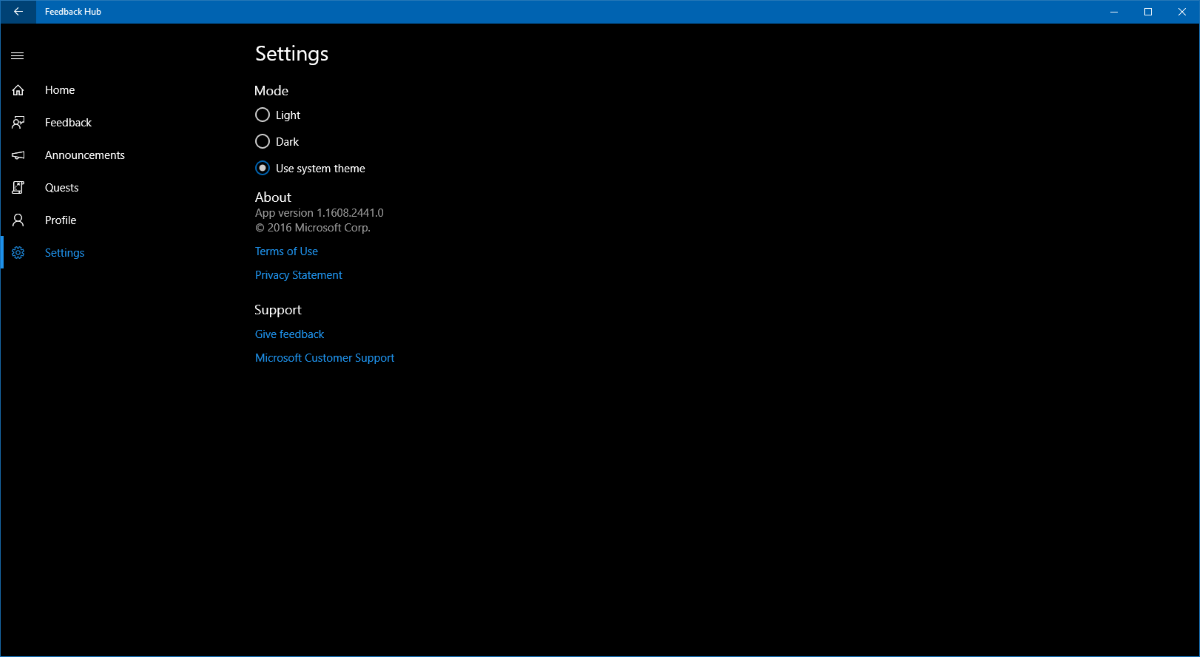 For now, if you want to get the latest update for Feedback Hub (version 1.608.2441.0), you can grab it from the link below.
Developer:
‪Microsoft Corporation‬