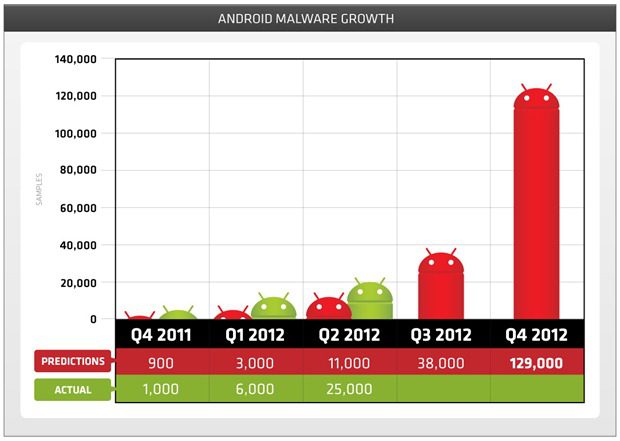 The FBI has warned Android users about mobile malware specifically targeting their platform, saying:
The IC3 has been made aware of various malware attacking Android operating systems for mobile devices. Some of the latest known versions of this type of malware are Loozfon and FinFisher
They then go on to warn about contact-stealing and other spyware features of the latest malware. Trend Micro estimates 25,000 separate pieces of malware is currently targeting the platform, with McAfee warning  "it is fully functional and mature, and mobile malware writers know what they are looking for: consumer and business data."
The warnings come at a time when Microsoft is set to release Windows Phone 8, with boosted Enterprise-level security, and when business interest in the Android operating system has actually seen a drop, likely due to security and manageability concerns.
It seems, despite the rapid growth of Android, the operating system is rather sickly after all, a weakness that Windows Phone 8 may be able to take advantage of.