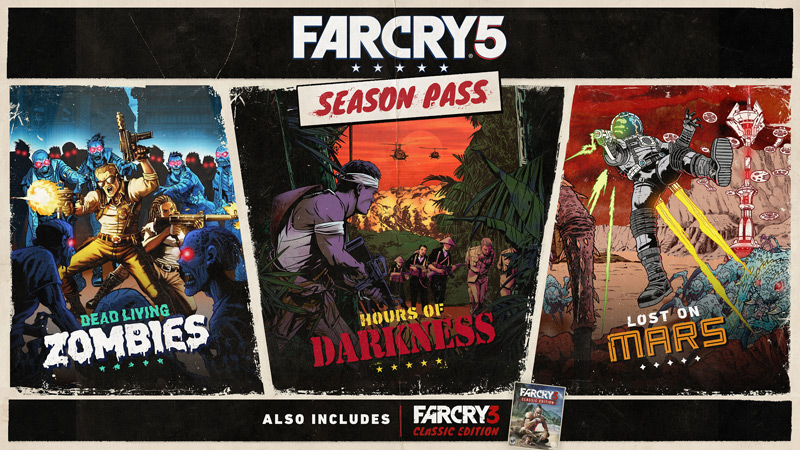 Update: While we were unable to download the DLC through Far Cry 5's "Ready to install" section, it looks like there's a workaround! Go to the Xbox Store on your console and search for 'Season Pass.' Find Far Cry 5's Season Pass store page and scroll to where it lists what is included in the bundle. You should see the Dead Living Zombies DLC listed. Select it and you'll be brought to a page to install it.
Gallery
We have tested out this method and can confirm that it works (at the time of writing) and you will be able to download and play the DLC.
---
Original: It appears that Far Cry 5's upcoming expansion may have just launched early on Xbox One, although you might have already missed out on your opportunity to jump in on the action before its intended release.
According to Windows Central, those who owned either Far Cry 5: Gold Edition or the game's Season Pass could download 'Dead Living Zombies' early by selecting the "Manage games and add-ons" page for Far Cry 5, and then finding it in the "Ready to install" section.
While Windows Central was able to test out this method and verify that it works, we could not replicate it. I own the Gold Edition of Far Cry 5 and was unable to access the Dead Living Zombies DLC at the time of writing as it was not in my "Ready to install" section for the game.
It's unknown if Microsoft or Ubisoft became aware of the issue and simply fixed it or if this is something that's only affecting a small subset of players. Let us know if you're able to download it.
Far Cry 5: Dead Living Zombies will otherwise release on August 28.