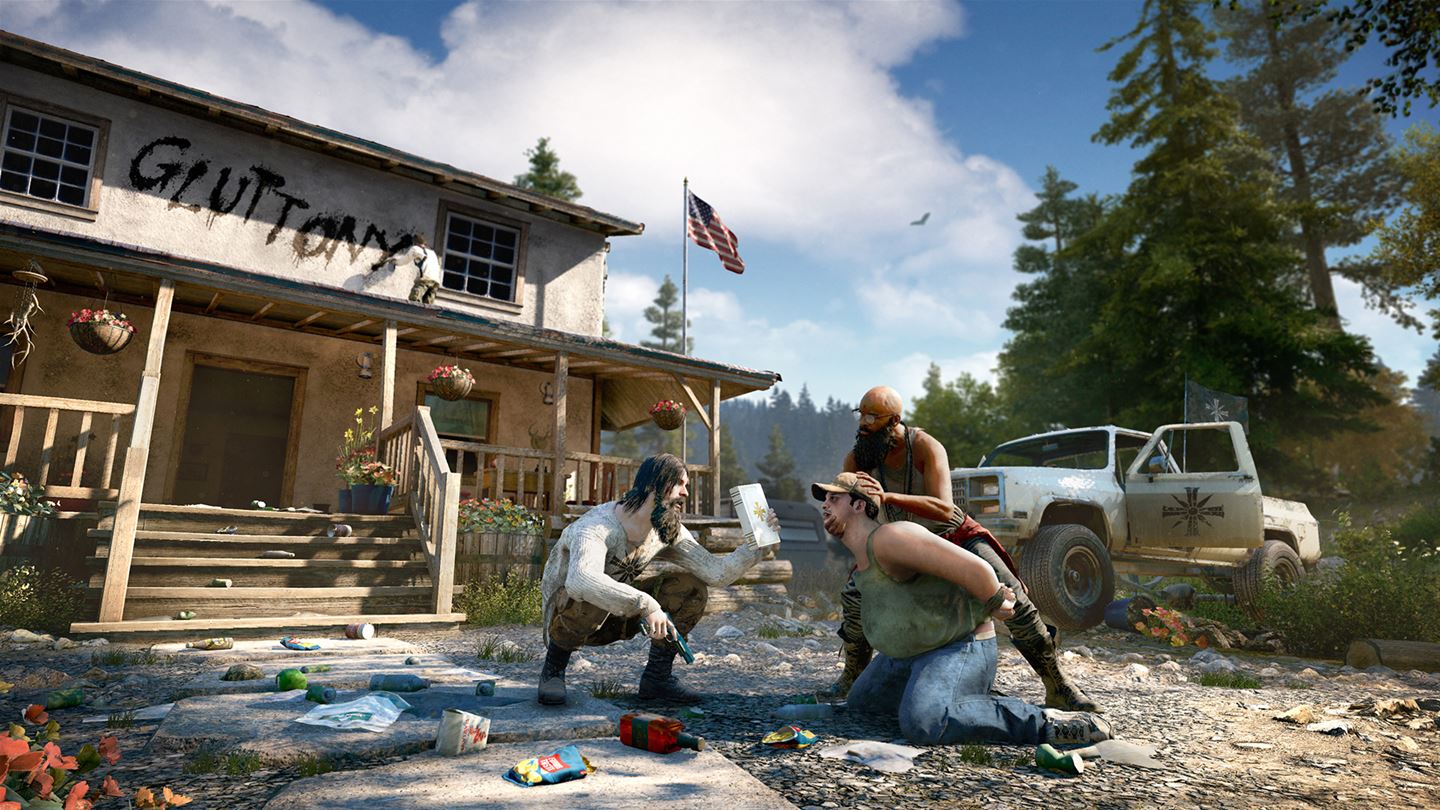 Following its release last Tuesday, Far Cry 5 launched to the top spot on UK sales charts, making it the biggest release in franchise history. Last week's king, Sea of Thieves, fell to No.3 according to GFK Chart-Track, which only tracks physical sales.
Exact sales number are unknown at this point, but Far Cry 5 managed to be the biggest seller ever in a week 13 on the charts, beating out BioShock Infinite from 2013. The previous entry in the series, Far Cry 4, only managed to debut at No.2 behind Grand Theft Auto V. Far Cry 5 has become the biggest launch of the year so far, which is impressive taking into account just how well Monster Hunter: World sold after its release.
Sea of Thieves slipped to third as Easter promotions helped bump FIFA 18 to No.2 with a 61% increase in sales. It's still smooth sailing for Microsoft though as the company confirmed that Sea of Thieves was its fastest-selling first-party new IP of this generation.
This week also saw games like PlayerUnknown's Battlegrounds, Assassin's Creed Origins, and Call of Duty: WWII jump back into the top 10.
The top 10 UK games for the week ending March 31 are as follows:
Far Cry 5
FIFA 18
Sea of Thieves
Mario Kart 8 Deluxe
PlayerUnknown's Battlegrounds
Call of Duty: WWII
A Way Out
Assassin's Creed Origins
Forza Motorsport 7
Grand Theft Auto V