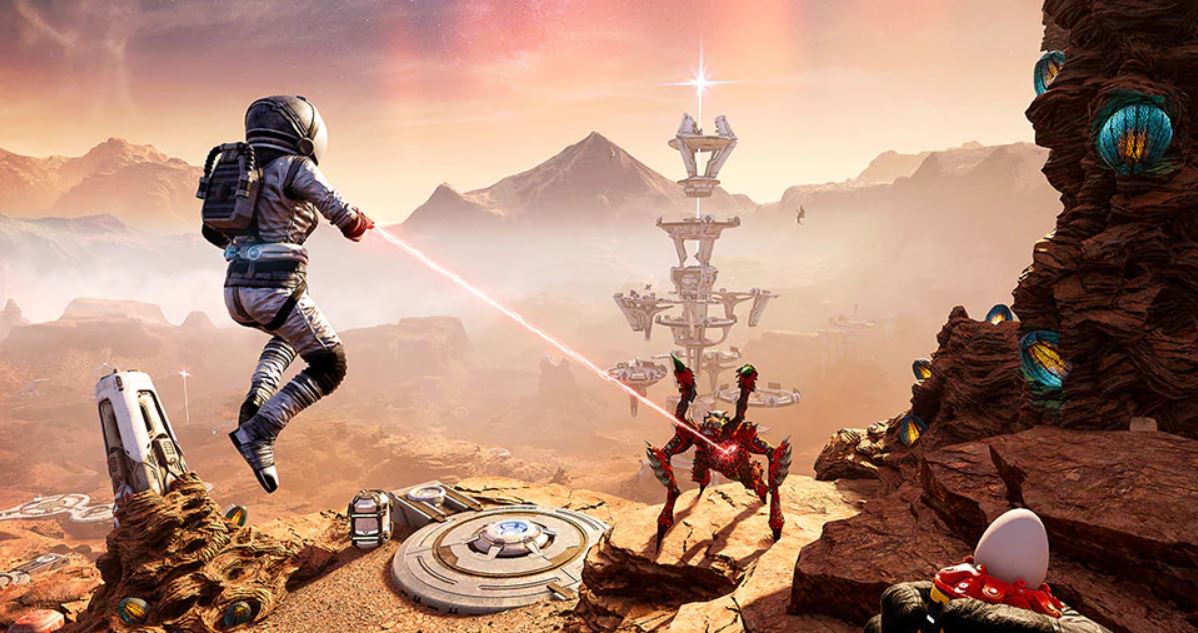 Ubisoft released details regarding Far Cry 5's Season Pass a few months ago, revealing that we'd be taking some wacky trips to Mars, fighting a war in Vietnam, and encountering hordes of zombies. One of the expansions, Hour of Darkness, has already released, and now Ubisoft has announced that players will be journeying to Mars next week on July 17.
Players will take n the role of Nick Rye, who should be familiar to them if they've played the main campaign. He and Hurk travel to Mars to restore an AI named ANNE, humanity's last hope against the arachnid alien invaders.
Since the DLC takes place on another planet, Ubisoft is throwing in some classic sci-fi gear for you to equip, including jetpacks and special alien weaponry. One such weapon, the Morphinator, turns your enemies into "explosive, arachnid-attracting cows."
Lost on Mars will be available as a standalone purchase and is included with the Season Pass. Pricing was not revealed, but going by Far Cry 5's previous expansion, it should cost around $11.99. If you'd like all three expansions, you can purchase the Season Pass for $29.99.
Via: Ubisoft