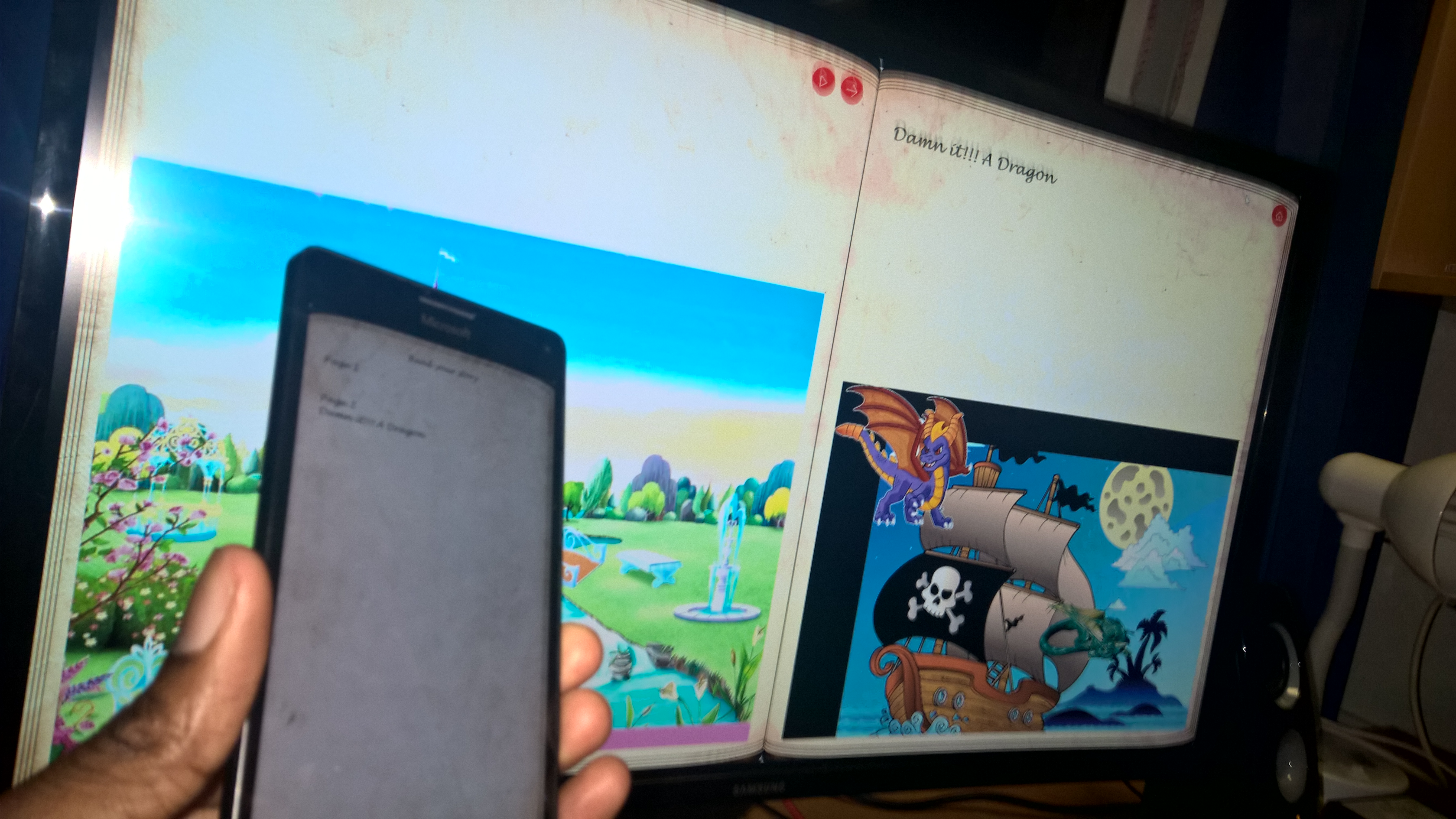 Continuum for Windows 10 Mobile can do more than just turn your phone into a desktop PC.
The app also brings dual-screen functionality to Windows 10 Mobile, for example, in PowerPoint on Continuum, you can view your notes and control your slides  on your phone while projecting your  deck using the same app using special Continuum APIs.
Family Stories is another new app that takes advantage of that feature. The app's main features are to allow you to create a "story" for a child (or easily entertained adult male), and play it with a nice automated voice reading out the text you choose to put in the story.
You can add images like dragons and pirate ships which are preloaded in the app, or you can add your own personal pictures. Pressing play while in Continuum mode however turns your phone into a controller for the tale.
While in this mode, your phone can turn pages, pause, play and edit small details while the main story is playing on your big screen of choice. Its a really nice app that parents with a creative side would appreciate and it shows off a bit of the power of continuum and would work particularly well with wireless Continuum.
The app was created for the keynote for the Future Decoded 2015 Microsoft's events in Rome and is now finally available free for windows 10 devices.
See the app description and download the app from the store link below.
Create your own personal story for your child.
Add backgrounds and characters among those already present in the app, or taking them from your photographs.
Then sit back and relive the excitement quietly making them read by the automated voice.
The app is optimized for use with Continuum allowing you to control the story from your device while you see on tv.
See screen shots below:
Gallery
[appbox windowsstore 9nblggh6hv4j]